[ad_1]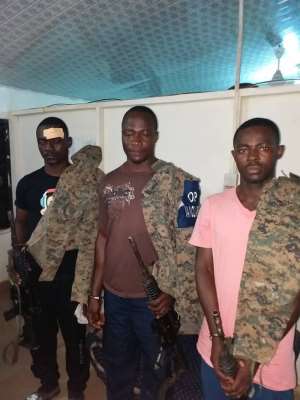 A whistleblower whose tip off helped security authorities to arrest three Operation Vanguard soldiers involved in massive extortion at Wassa Akropong, a mining community in the Western Region has reportedly gone missing.
It emerged on Wednesday that three soldiers on duty with Operation Vanguard and some accomplices were arrested in Wassa Akropong after they attempted to extort monies from some Chinese illegal miners.
It was discovered through interrogation that they possessed weapons and Operation Vanguard shirts.
Reliable sources revealed that L/Cpl Araba Botwe and L/Cpl Regina Doudu in Wassa Akropong received information from the Whistleblower that some men in Military and Police uniforms invaded a site at Wassa Atieku in a Toyota Hilux pick up with registration number GC 7920–12 and seized concentrated gold popularly called 'Black'.
The Police mounted surveillance on them to Wassa Japa. The Police were told that the men in uniform were moving towards Akropong.
Three ( 3) out of the 7 Military Officers were arrested: L/Cpl Boateng Shradrack,L/Cpl Obeng Seth and L/Cpl Paul Nkuah Attah. A civilian driver , Fianyo Richard attached to the group escaped arrest but his driving licence was retrieved.
Other items retrieved included 3 SM rifles with 52 live cartridges, 4 mobile phones, 3 sets of Military uniforms and a set of Police uniform
Close family associates of the Whistleblower, whose name has been withheld for security reasons, claim he was last spotted at the District Police Office at Wassa Akropong.
The family and friends, who spoke on strict confidentiality claim his mobile number has been off while his whereabouts cannot be traced.
They further claim that what appears to be very murky and unclear is the continuous denial of the Wassa Akropong district police that the Whistleblower is not in their custody.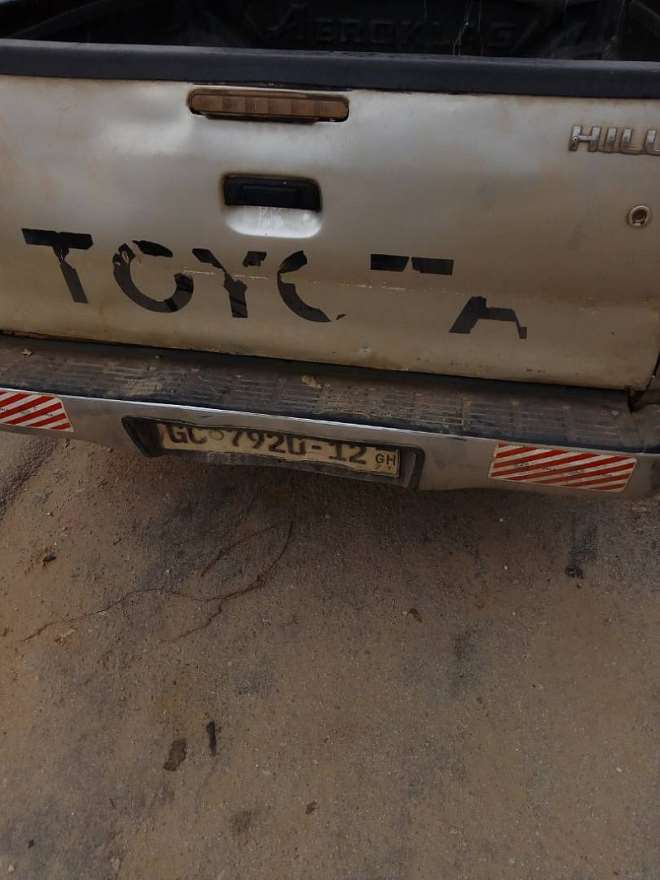 Img-20180601-wa0008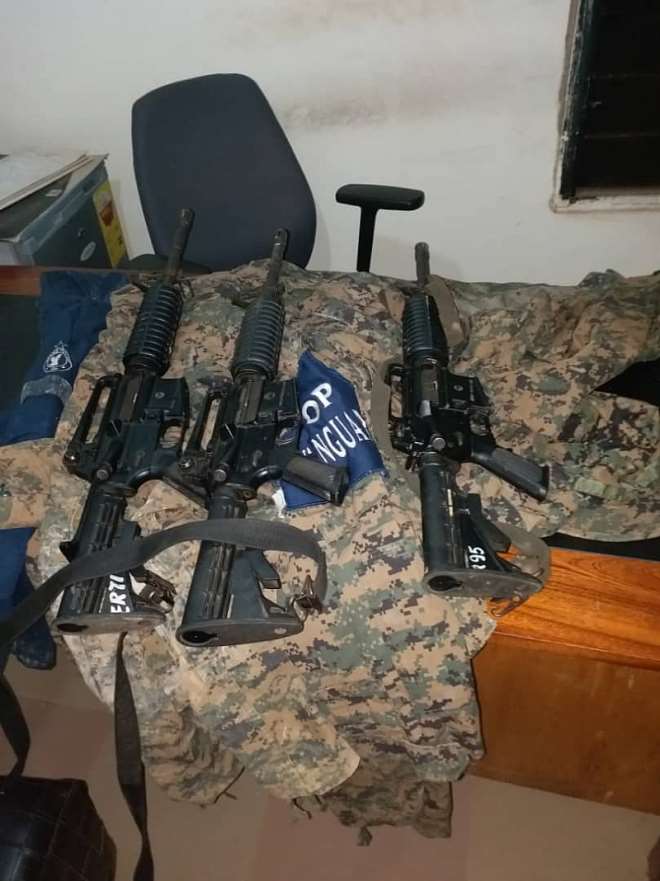 Img-20180601-wa0007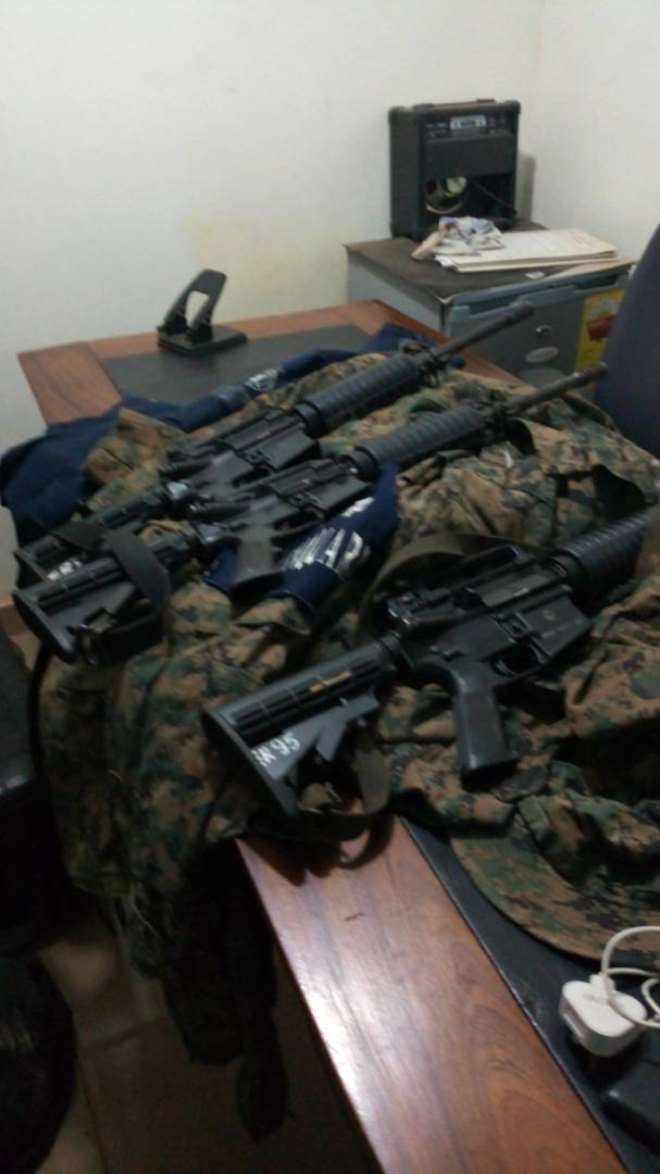 Img-20180601-wa0006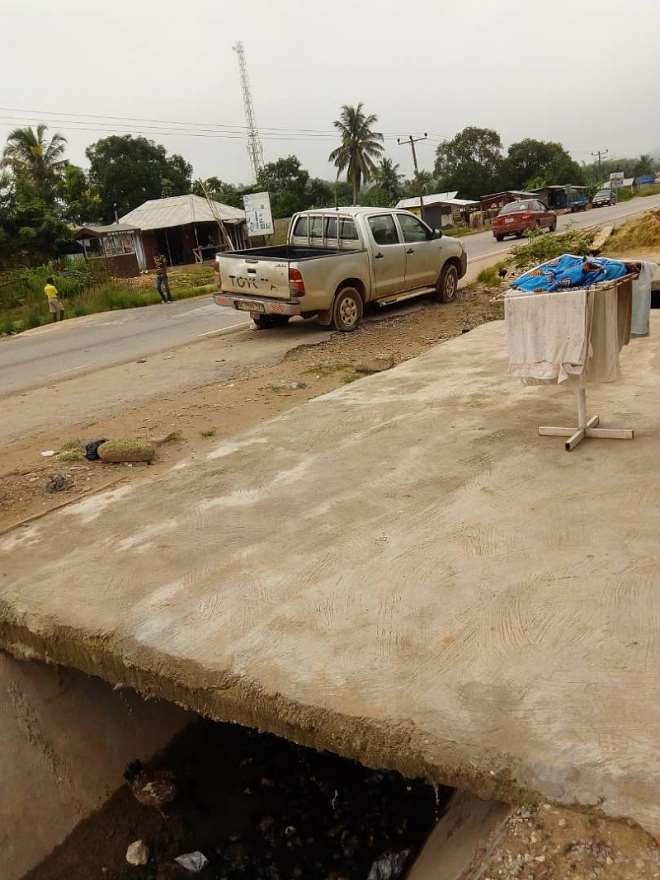 Img-20180601-wa0010

[ad_2]
Source link