[ad_1]
The Government of the Republic of Ghana requested Grant Aid Cooperation to the Government of Japan in 2010 and 2013 to cope with enchantment of functions as execution base of related measures of main integrated harbour of fishing vessels as well as congestion mitigation of the harbour and the function recovery for related facilities.
Monday 23rd April 2018, the President Nana Addo Danquah Akufo-Addo commissioned the upgraded Albert Bosomtwi Sam Fishing Harbour at Sekondi.
The project objective was to strengthen the capacity and functions of Sekondi Fishing Harbour through improvement and expansion of the harbour facilities for promoting efficient coastal fishery operations. The project effectively started April 2016.
Mr. Paul Asare who is the Director-General of Ghana Port and Harbour Authority said the first phase of the Sekondi fishing harbour project was executed under auspices of Japan International Cooperation Agency (JICA) in 1995 at the cost of $13.5m and after years of working with the facility, the government and people of Japan assisted again with $20m facility to expand the harbour to be able to accommodate bigger fishing vessels.
The fishing harbour was originally designed to improve fishing opportunities to thousands of Fisher-folks in Shama, Sekondi-Takoradi and its adjoining fishing communities, meanwhile currently the Sekondi fishing harbour can occupy 126 inshore vessels than previous years as its accommodate 50 vessels, Mr. Paul Asare indicated.
According to him the new facilities include, a new administration block, renovated old administration block, a lay-by wharf, a new ice making plant, access drive way, a parking lot, pavement works, an in-port road, improved drainage system, street lights, overhead water tank and improved fuel dispensing system.
Chief Representative for Japan International Cooperative Agency Ghana, Mr. Hirofumi Hoshi said, JICA has been cooperating with Ghana for the past 55 years through several schemes including Japanese Yen Loan, Grant Aid, Technical cooperation such as training programs in Japan and dispatching volunteers. He further stated that JICA has implemented the rehabilitation and expansion of Tema fishing harbour and Sekondi fishing harbour was originally developed through Japanese Grant Aid in 1998.
The JICA's cooperation aim to contribute for Ghana to become the transportation project was to strengthen the capacity and functions of the Albert Bosomtwi Sam fishing harbour in Sekondi of the western region. Mr. Hirofumi Hoshi urged the Ghana government together with the Ghana Port and Harbour Authority continuously maintain the good quality of the facilities and management of the harbour.
The project contractor was TOA Corperation.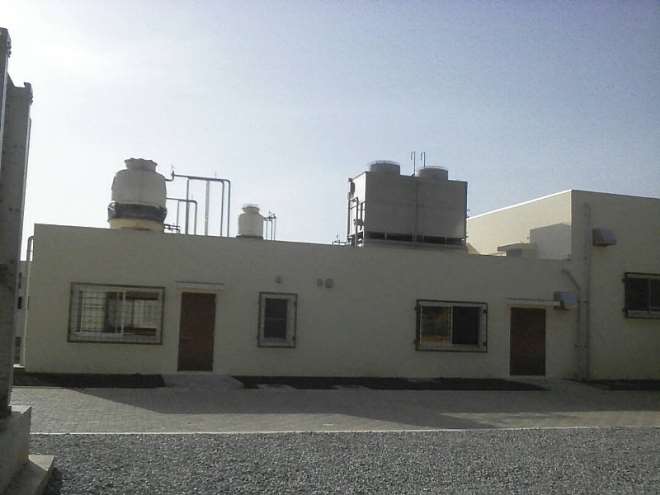 Img-20180423-wa0025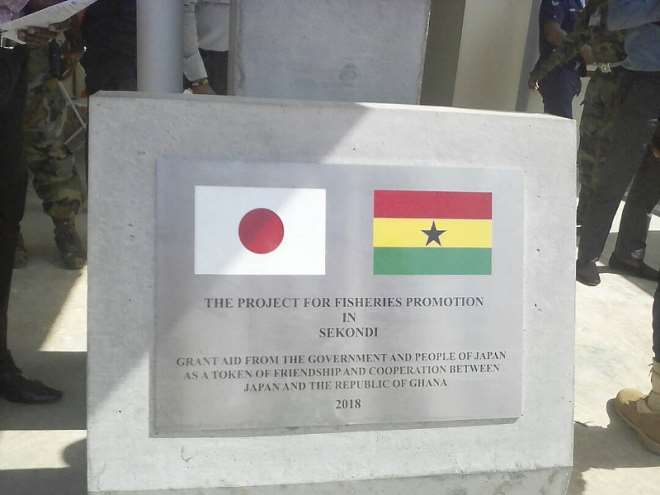 Img-20180423-wa0023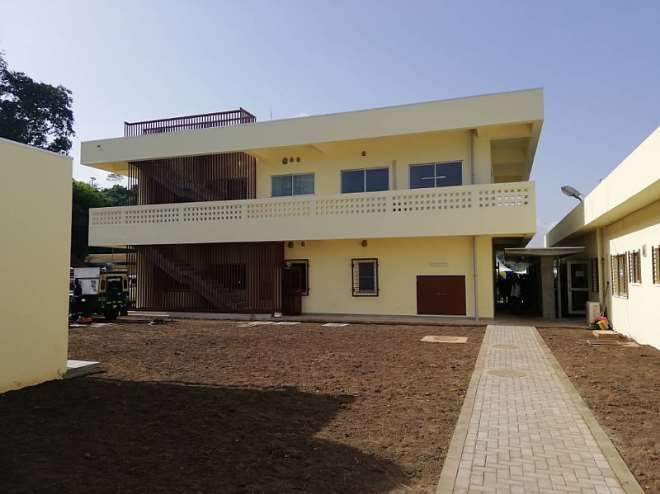 Img-20180423-wa0021

[ad_2]
Source link