[ad_1]
A team from the University of Bradford in the United Kingdom has visited Ghana with the aim of seeking a strategic partnership with Ghanaian universities.
The team led by the university's Vice-Chancellor, Professor Brian Cantor, hosted a forum in Accra on Monday with stakeholders in the education sector where they used the opportunity to elaborate on the benefits of such partnerships.
The visit by the team forms part of a seven-day tour of Ghana and Nigeria to enable the university to expand its tentacles in Africa.
Speaking at the forum, on the theme: 'The impact of universities on economies' the Vice Chancellor of Bradford University, Professor Brian Cantor, said the partnership is geared towards bringing their education programmes to the doorsteps of Ghanaians.
"We came to Ghana because we wanted to build links with other universities, businesses, governments, agencies and then the press and we have achieved that."
"We were able to talk about what Bradford University does, what we want to do with Ghana and that is an important step. We will regularly be coming. We have a ready audience already. We've not just been coming here to cling the deal… but other people from Bradford will regularly be coming to try and cling the deal to get Ghanaian students to sign up to Bradford. We will be working at it," he added.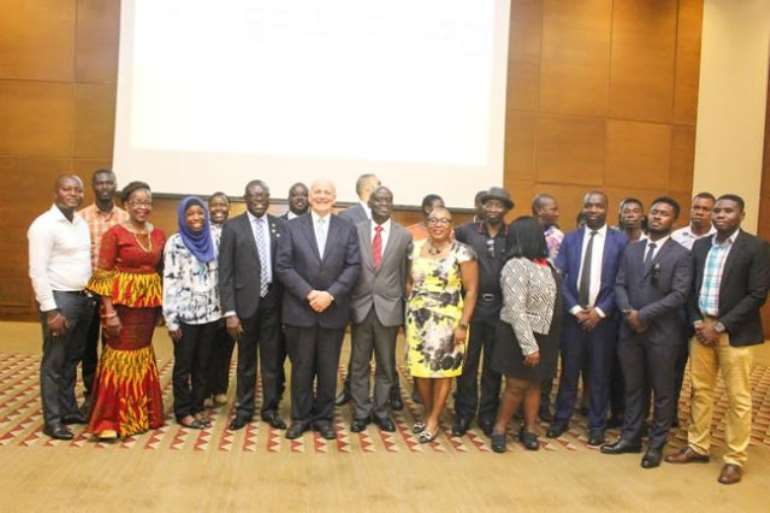 Ghana and Nigeria are the leading providers of international students from sub-Saharan Africa to Bradford, and the University is keen to develop this relationship further.
Professor Uduak Archibong, Professor of Diversity and Strategic Advisor for Equality, Diversity and Inclusion at the University of Bradford, said: "Bradford is proud of its long-standing engagement with Africa, exemplified in our student body, partnerships and collaborations. Our formal relations with Africa started with the establishment of the School of Peace Studies in 1973/74 and led to mediation and peace-building efforts across Africa."
About the University of Bradford
The University of Bradford is one of the world's great technology universities with over 50 years of cutting-edge research experience.
It is ranked in the top 50 in the UK for research quality with three quarters classed as world-leading and internationally excellent.
Story by Ghana | Myjoyonline.com

[ad_2]
Source link