[ad_1]
Players in the Agricultural Sector are pushing for a united front in the fight against global hunger. They say efforts to make food available to all will hardly work if it is approached by various institutions individually.
Speaking at the annual congress of the International Federation of Agricultural Journalists (IFAJ) in the Netherlands, Rene Verhulst, Mayor of the Ede Region, the largest food-producing region in the Netherlands said it is worrying hunger problems still persist in some parts of the world at a time when there is an abundance of food in developed nations.
"One in 9 of our planet's citizens go to sleep hungry. Hard to imagine, isn't it? While in the West, many of us deal with the dilemma of which diet to choose after a binge filled holiday, large numbers of our fellow humans still struggle to scrape together a meal… This is a problem we need to tackle together," he noted.
"A strong economy cannot exist without healthy and innovative inhabitants who can take good care of themselves and the planet. A strong society is only achieved through a healthy economy. Along with governments, businesses, education, we are working together to tackle food challenges by addressing them in their entirety," Rene Verhulst added.
The congress brought together hundreds of journalists from across the world to deliberate on how to improve agricultural journalism. The congress was held in the city of Wageningen.
President of the Wageningen University & Research Prof. Louise Fresco, expressed concern Africa, for example, has a lot of fertile land for agriculture but poor investments and absence of political will is making it impossible for the continent to feed itself.
"Africa holds about half of the world's fertile and as-yet-unused land. The irony of it is that Africa still spends $25 billion annually importing food," she observed.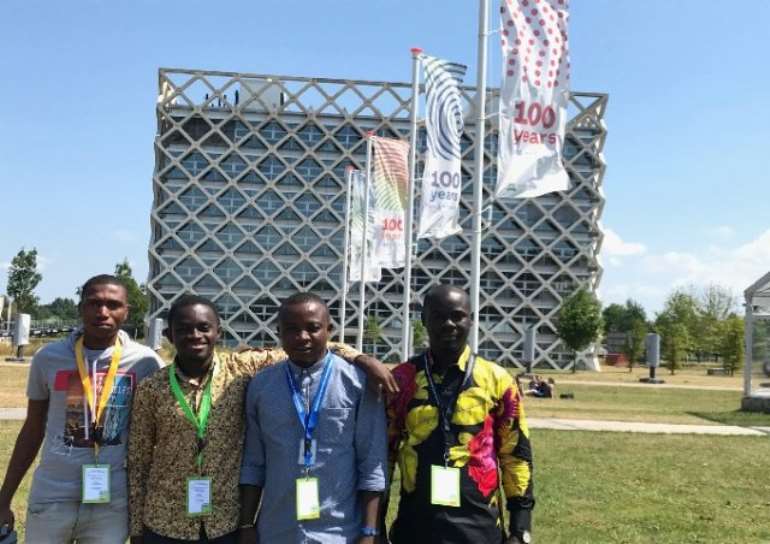 "There's more fertile land for agriculture activities in Africa but what do you see at the moment? Let nobody tell you that there is no score of potential in Africa agriculture. That is not true. Africa has so many potentials in agriculture," Prof. Louise Fresco added.
The congress was christened Dutch roots. The name refers to the many ways in which Dutch Agric and horticulture are spread all over the world.
The Netherlands is a small country with nearly 18 million inhabitants, 150 million farm animals, and produces more than 8 billion kilos of potato.
It is the second largest exporter of Agric products behind the USA, which is 237 times bigger than the Netherlands. In 2017 alone, agricultural exports amounted to 92 billion Euros.
The Netherlands is of the same size as New York but 16 percent of its surface is covered by water. With little space, the Dutch Agric sector seeks to produce as efficiently as possible whilst bearing in mind the need to still protect the environment from damage.
Farmers say they are committed to helping preserve the environment even as they intensify agriculture.
"Taking care of our cows while working together with nature is our key challenge. Since 2004, we have been busy changing the farm from a modern, intensive dairy farm into a beautiful organic business. Nature and personal care needs have been of central importance in this transformation," farmer Lodewijk Pool explained.
The IFAJ is a federation of journalists and communicators and it works to promote press freedom and agriculture reporting, as well as provide a platform for the professional development of members and international networking.
It consists of more than 5000 journalists and communicators from 45 countries across the world. The congress saw the re-election of executives of the IFAJ and participants also toured various farms and industry to learn about Dutch agriculture.
President of the Ghana Agricultural and Rural Development Journalists Association (GARDJA) Richmond Frimpong praised Dutch agriculture as a sustainable model for Africa to learn from.
"We have visited some of the farmers and how they have gone about their agriculture. There is a lot we can learn from them," he noted.
President of the IFAJ Owen Roberts noted journalism could play a crucial role in helping transform the Agric sector all over the world.

[ad_2]
Source link