[ad_1]
Two Kids Esinam Chtistie Dekportor (JHS 1) a student from Holy Child Continual School, Accra and Nadia Issah Banaya,(class 3) from St Paul Lutheran School Accra, left Accra last Sunday April,22 for Turkey to represent Ghana at the National International Children's Festival. The kids were led by Beatrice Dwamena from Kaya Tours Ghana –the designated organizers of the trip.
Turkey on Monday 23rd April 2018, marked National Sovereignty and Children's Day, a unique occasion in which the country's Leaders hand over their seats to children for a day and national celebrations are held.
During the festival, the children were invited to the Presidential Complex for a convention attended by Turkish's President Tayyip Erdogan at which the President handed over his seat to a 12 year old child in a brief handover ceremony. This symbolizes that, the seat does not belong to one person forever and that he would one day be leaving his post for someone else to occupy. The event attracted over 800 children from 40 countries of which these two kids, 12 years and 8 years respectively represented Ghana.
During a brief interview at a press conference before their departure at Kotoka International Airport, Christie Esinam remarked "I am representing my school and Ghana. I have a lot of roles to play at the event to make Ghana proud"
The Turkish Government's acknowledgement of the role of Children as future Leaders is very much reflected in this august ceremony and needs to be commended.
Kaya Tours and also Hon. Thomas Okyere – Honorary Consular for Botswana in Ghana deserve commendation for facilitating the successful participation of Esinam and Nadia at the ceremony.
Kudos also to Esinam Christie Dekportor and Nadia Issah Banaya for making Ghana proud at the event in Turkey.
God Bless Our Homeland Ghana.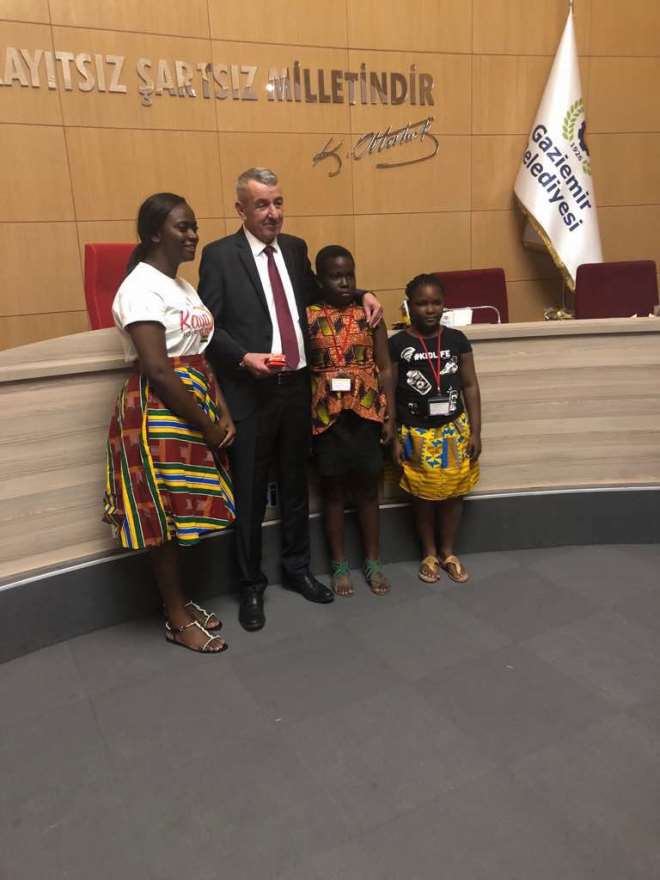 Img-20180424-wa0009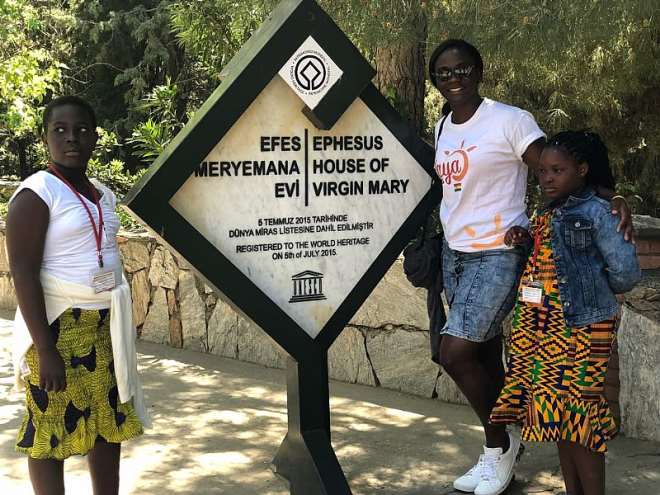 Img-20180424-wa0012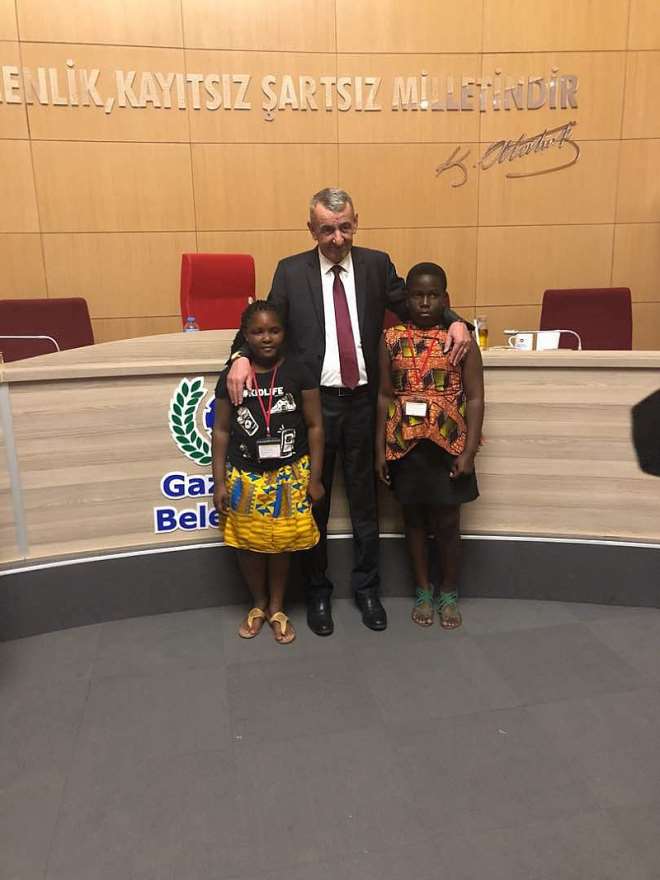 Img-20180424-wa0013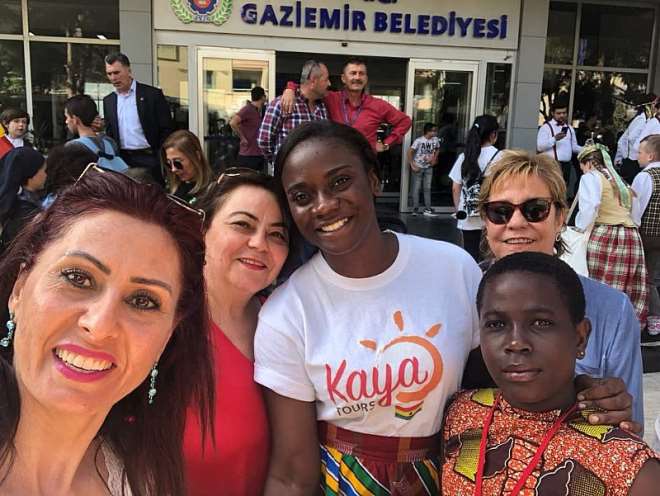 Img-20180424-wa0007

[ad_2]
Source link