[ad_1]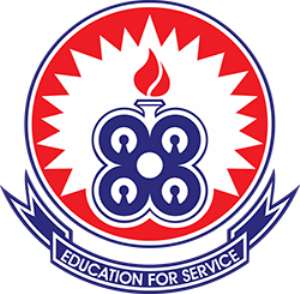 Dr. Yao E. Yekple, Head of Special Education Department, (HOD) of University of Education, Winneba (UEW) has advised teachers to avoid using slangs, idioms, and sarcastic comments when teaching Autistic children.
He reminded them that Autistic Children interpreted speeches literally and specific strategies must be directed for them to understand the trend.
Dr. Yekple, gave the advice in a presentation he delivered on 'Managing Children with Autism' at the final day of a Capacity Building Workshop, organised by Campaign for Learning Disabilities an NGO and the Department of Special Education of UEW for selected Teachers in Basic and Junior High Schools, and Community Health Students in Effutu Municipality at Winneba.
The event was to equip the teachers with adequate skills and knowledge to be able to deliver effectively when the Inclusive Education (Universal Designed for Learning) takes off in September this year.
He stated: 'managing children with autism in the classroom is a wide verity of instructional options which are required to effectively teach children with autism', saying studies revealed that, a programme of warm, loving, acceptance, reinforcement procedures worked well for autistic children.
Dr. Yekple said with the re-authorisation of individuals with disabilities education Act (IDEA)-1090 autism was added as a direct category, and added that the 2004 amendments to the Act defined Autism as a development disability significantly affecting verbal and non-verbal communication and social interaction, usually was evident before age three that adversely affected a child's educational performance.
He stated that, engagement in respective activities and stereotyped movements, resistance to environmental changes in daily routines and unusual response to sensory experiences, were other characteristics often associated with autism.
He asked teachers to focus on children's specific needs, and mentioned functional communication skills, social and self-protective skills as some of specific needs of the children that they needed to take note of.
These essential steps would help such children to function successfully in the environments of the school and in the community and that teachers must be more creative, innovative and positive in teaching children with autistic to help inappropriate behaviours in the classroom, he stated.
He took them through definitions of autism, early signs exhibited by children with autism, psychological and behavioural characteristics of children with autism.
Mrs. Florence Akua Mensah a lecturer at the Special Education Department, UEW who also schooled the participants on the topic 'Learning Disabilities (LD) and its management ' said to establish effective policies on LD, the government and policy makers must understand the nature of learning disabilities and the needs of individuals with LD.
She said further that, individuals with LD contributed in positive and meaningful ways towards the socio-economic goals for adaptation of policies that would help promote their successes in the school, at the work place and in the community as a whole.
She therefore recommended for expansion of pre-service education, support and funding for professional development, using evidence-based practices, knowledge and skills, support the implementation, including universal screening of skills needed for academic success, teaching that employed curricula, methods and procedures.
Mr. Padmore Quansah Chief Executive Officer of CLD said the organisation was formed in 2012 and their core objectives included raising public awareness about specific learning disability differences and inclusive education, provide screening, assessment and intervention service for individual at risk of specific learning difficulties.
He said they had organised a number of training workshops for teachers and staff in Awutu-East Municipal, Education officers in Ajumako- Enyan-Essiam District, Foso and Komenda Colleges of Education on learning disability and inclusive education (Universal Designed Learning) policy in Ghana.
He therefore expressed the hope that they would judiciously utilise the knowledge and skills they had acquired to support Persons with Special needs and help achieve the goals of inclusive Education.
GNA

[ad_2]
Source link