[ad_1]
A Togolese group based in Ghana Diaspora Togo GH (DIASTO) on Saturday donated blood to support the 37 Military Hospital in Accra as part of the 58th Independence Day celebration of Togo.
The blood donation exercise brought together over 200 Togolese nationals.
According to the Director of Communications for DIASTO, Prince Edoh, the purpose of the blood donation was to help save lives in the country and to say thank you to his Excellency Nana Akufo-Addo for his concern and mediation in bringing peace to Togo.
"In appreciation for what Ghana's President has done, we have nothing to offer Ghanaians than this gesture of blood donation to help the sick at the hospital. This is also to thank all Ghanaians for the hospitality and support," he said.
Prince Edoh further hinted that they had plans to visit parliament to lobby for support in ensuring lasting peace is restored in Togo.
He further stated they want the same peace and wellbeing (BIENETRE) in Ghana to be replicated in Togo as well and urged all Togolese to be a law abiding in Ghana or any part of the world they happen to find themselves.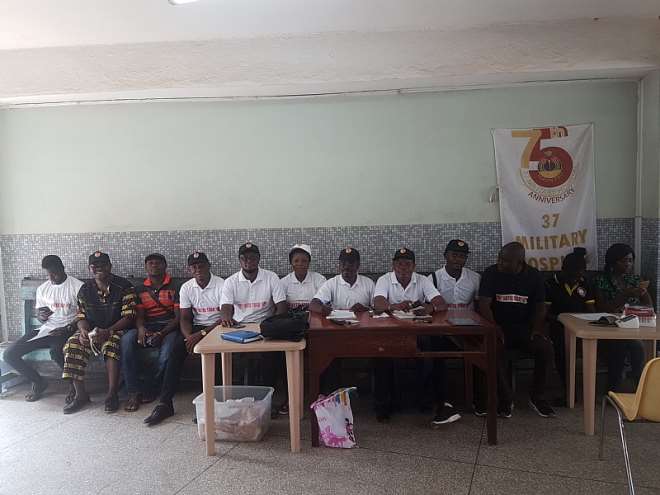 20180428 100357

[ad_2]
Source link