[ad_1]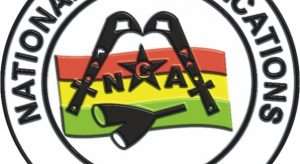 The National Communications Authority (NCA) has closed down three more radio stations in an exercise it began last Thursday over non-renewal of licence.
Nananom FM, said to be owned by Asutifi South Member of Parliament and a former Works and Housing Minister Collins Dauda, Genesis FM, owned by NDC stalwart and 2-time Council of State Member, Nana Adjei Ampofo; both in the Ahafo Regional Capital town of Goaso, were closed on Friday for breaching licence regulations.
Sekpele FM at Likpe in the Oti Region was also closed down on Friday.
Although the NCA has said that exercise will be conducted throughout the country without restriction to ensure that all FM stations in the country meet the laid down licensing rules, it has been accused of acting in bad faith.
The owner of Genesis FM, Nana Adjei Ampofo told Citi News in an interview that his outfit had paid all fees it is required to pay so the shutdown comes as a surprise.
"We were at peace with them, till they asked us to pay GH¢850,000 being what they thought was penalty for allowing us to see our license expire. We told them that was an unlawful levy they were making. Unwillingly, we had to go the NCA tribunal which held that what they were levying was unlawful so we didn't pay. They didn't mind me and after some time, they shut us down," he said.
"We offered to pay GH¢8,500 which was what ought to be paid as spectrum fees and regulation fees. They returned our cheque, saying that we have not renewed our licences. We told them that our application was pending before them. As we speak, our application has been before them for almost two years. About two months ago, they allowed us to resume transmission and told us to pay the GHc8500, which we paid the same day, then surprisingly they shut us down," he added.
The NCA came under attack last week after shutting down Radio XYZ and Radio Gold, both pro-opposition FM stations over issues concerning their licenses.
Both stations claimed that they had been making efforts to get their licenses renewed but the NCA failed to attend to them.
—citinewsroom
[ad_2]
Source link