[ad_1]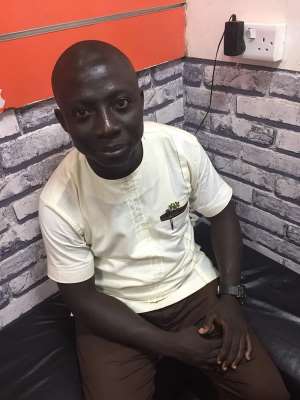 constituency youth organizer Mr Kofi Asare Boutu
The New Patriotic Party [NPP] constituency executives of the Akyem Abuakwa South constituency in the Eastern Region have commended President Akufo Addo for the nomination of Mr Kwadwo Ofori Sato to become the Municipal Chief Executive (MCE) of Kyibi.
In a press statement signed by the constituency Youth Organizer of NPP, Mr Kofi Asare Boutu, the appointment of Mr Kwadwo Ofori Safo as MCE of Kyebi demonstrates the president's commitment to the people of Kyebi.
"Not only has the president demonstrated his veneration for the party executives, but he has also shown in his nomination, a deep concern for competence and integrity." he said, in an interview with modernghana.
According to Mr Kofi Asare Boutu, the party's executives and the people of Kyebi find it a great relief in the president's nominee.
"Kwadwo Ofori Safo is known for his leadership, love for development for the Abuakwa South Municipality. We also know that the MCE nominee is guided by the tenets of professionalism, integrity, loyal, service to the nation and respect for human right and his commitment to duty," Mr Boutu stated.
He added that kyebi constituency executives hold a strong believe and trust in the president nominee with the competency and will power to bring development to the people of Kyebi.
"We have a strong faith in Hon Kwadwo Ofori Safo and we believed that if confirmed by the assembly, he will work to the utmost benefit of the entire people of Kyebi," he posited.
The Youth Organiser appealed to the Assembly Members to overwhelmingly endorse the President's nominee and rally behind to bring the needed development to the municipality.

[ad_2]
Source link