[ad_1]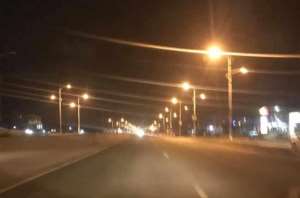 The lights are on!
After many months of darkness on the Madina-Adentan highway, the streetlights are finally up and functioning.
After weeks of protests by residents in that area, government seems to have finally listened to their plea and fixed the non-functioning streetlights.
The absence of these lights and other road signs, including footbridges, have contributed to the over 190 deaths that have occurred on the stretch this year alone.
The figures put out by residents have been disputed by the police who put the total number of deaths at 24, with 164 injured.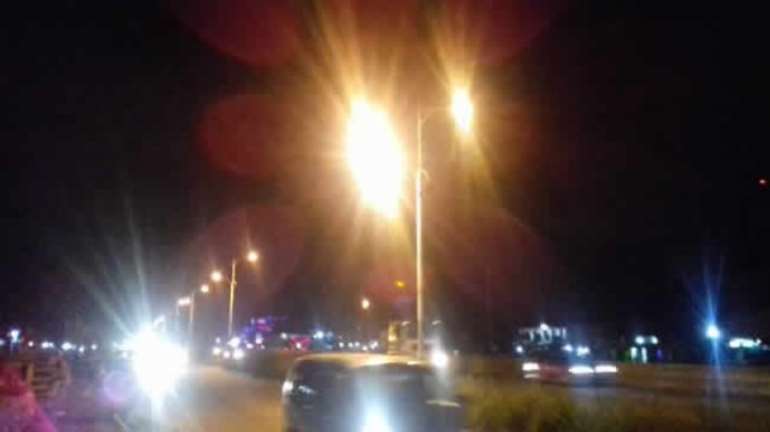 Fresh riots broke out on Thursday after a first-year student of the West African Senior School (WASS) was knocked and killed by a taxi on the highway.
Police struggled to control the angry crowd who wanted all six footbridges on the highway fixed immediately. They burnt old tyres and kept motorist in hours of traffic.
It appears the anger had gotten to government .
It announced today that contracts for all six footbridges on the highway have been awarded to six separate contractors and works should be completed in three months.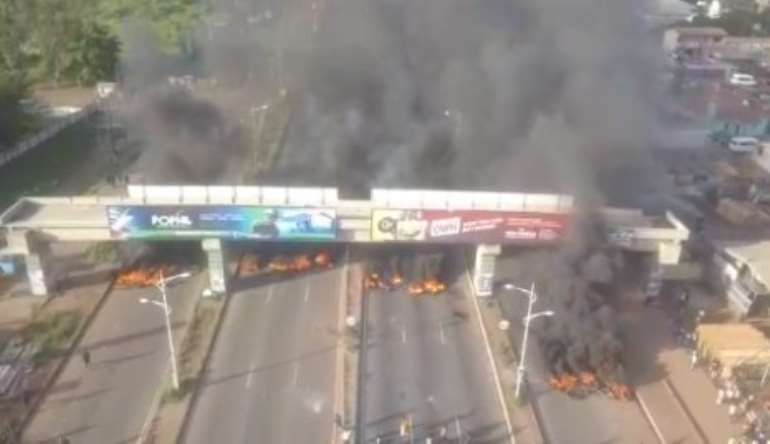 Drone footage of the riots on Thursday
The road signs are yet to come, but this evening all the streetlights are on much to the surprise of residents and other motorists who ply the highway.
On Joy FM's Ghana Connect, a listener sent a message informing host, Evans Mensah that "streetlights from the Zongo Junction all the way to the Adenta Barrier are all on."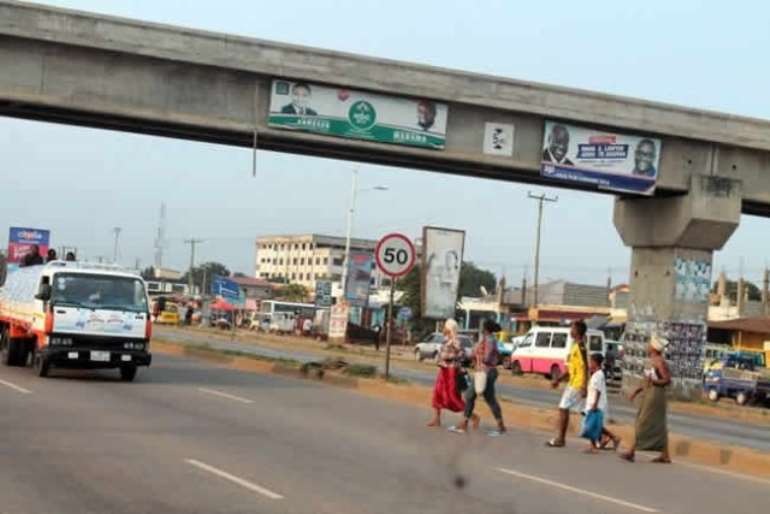 An uncompleted footbridge on the highway
The gentleman could not believe that it was possible for the lights to come on in just a day, after many months of calls for that to be done went unheeded.
He said they are happy. They hope that by the time they wake up tomorrow, all the road signs will also be up. They also hope that lives will be saved.

[ad_2]
Source link