[ad_1]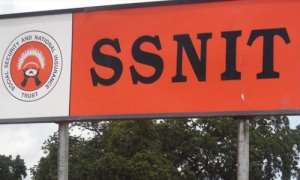 Workers to be employed under the Nation Builders Corps (NaBCo) will not have their Social Security and National Insurance Trust (SSNIT) contributions paid, according to Dr. Ibrahim Anyass, Coordinator of NaBCo.
Dr. Anyass told Morning Starr host Francis Abban that even though all the workers will have Tax Identification Numbers (TIN), they will only start paying taxes when they get permanent employment.
He explained that the modules under the NaBCo are all temporary jobs and meant to sustain unemployed graduates until they secure permanent jobs.
All workers under NaBCo are expected to earn a monthly net salary of Ghc700.
"Those who will get the jobs will not pay SSNIT. Their salaries will not even be taxed in the first place.
"We are keen to highlight that even though their allowances are not taxable, they all have TIN. When they start working elsewhere and permanently, they can start paying taxes," Dr. Anyass said.
Dr. Anyass disclosed that they have received over 2,000 applications since the programme was launched by the President on Tuesday.
He also dismissed criticisms that there is no difference between the NaBCo and the Youth Employment Agency (YEA).
"The YEA and NaBCo will complement each other if you ask me…there is no conflict or confusion when it comes to the work of the YEA and the NaBCo."
-Starrfmonline

[ad_2]
Source link