[ad_1]
Anultra-modern library complex started by SSNIT for use by the Nima-Maamobi community has been completed and ready for inauguration.
It was started in 2015/2016 atKawokudi around the Gold House Junction in the Greater Accra Region before the current administration took over in 2017.
Our investigative reporterAjarfor gathered that the project, which is due for public use was initiated by the former Director-General (D-G) of the Social Security and National Insurance Trust (SSNIT) MrErnest Thompson as part of SSNIT's 50th Anniversary's Corporate Social Responsibility (CSR) in October 2015.
The land on which the project was built isowned by the Ghana Library Board after it was abandonedfor many years.
The library has been designed to shelve over 1000 books and an IT department fully air-conditioned to serve over 300 visitors.
The facility, which also shares a fencewall with the residence of Ibrahim Mahama, a younger brother of former President Mahama has the front hording removed and waiting to be unveiled by the current administration.
The project in collaboration with the GLA was also the brain child of former President John DramaniMahama. Former President Mahama was of the view that SSNIT ought to build a library to serve Kawukudi, Nima-Maamobi, Kanda and nearby communities.
Two other major projects which were completed as part of SSNIT's 50th anniversary was the 7000 seaterBukom Sports Complex inaugurated by former President Mahama since independence in November 2016.
The facility which is located at the Trust Sports Emporium at Bukom comes with a Boxing Arena, Schools, Gyms and an Olympic size swimming pool.
The second project was the 40police posts for the Ghana Police Service. The Police Posts come with a charge office, a cell, a wash room (W/C and bathrooms) and terrace spread all over the country at a cost of GH₵3.2m.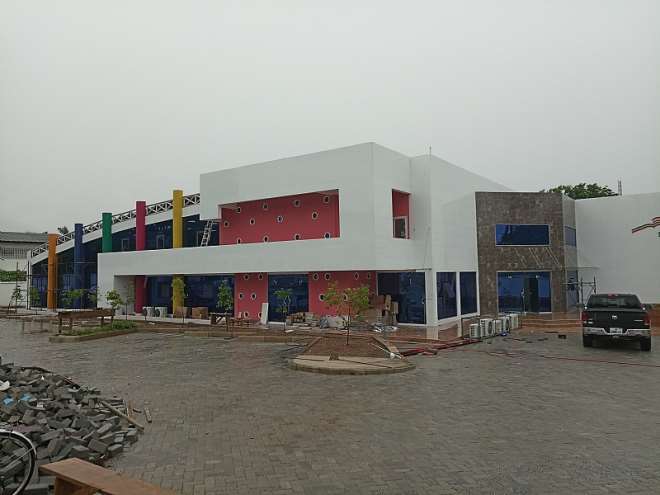 Img 20180517 133924 5

[ad_2]
Source link