[ad_1]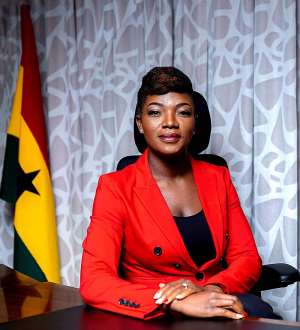 Dr Haggar Hilda Ampadu
The National Inspectorate Board of the Ministry of Education reviews its school inspections approach and switches from a manual inspection process to a digital data-analysis friendly approach.
After a review of its school inspections approach, the National Inspectorate Board under the direction of its new Executive Director, Dr Haggar Hilda Ampadu, has made school inspections technological and data analysis friendly.
Until June 2019, The National Inspectorate Board (NIB) typically inspected one school per week, using a team of 3 inspectors. On average, the NIB inspected about 50 out of the about 48,000 pre-tertiary schools in Ghana per year. The inspection utilized a paper-based means of data collection with a typical inspection report numbering about thirty-six (36) pages. The inspection report due to its voluminous nature was not utilized much in decision making in the Education Sector nor having much, if any, effects on the stakeholders.
Currently, a team of 2 inspectors inspect 4 schools per week. Data is collected with a tablet. The data collected is analyzed by a team of data-analysts. The analyzed data is then transcribed into charts, graphs, etc. and forms part of the inspection report together with the inspection narrative. This approach is data-driven to ensure that inspection data can be used promptly for decision-making to improve learning outcomes.
The Inspection Evaluation Framework (IEF); new inspection approach of the NIB, focuses on evaluating a school's performance and its compliance with Ministry of Education requirements. Elements and indicators for evaluating these parameters are School Leadership, Lesson Observation, External Assessment Results, Curriculum and Planning, School Management and Resources.
Digitized data collection instruments have been developed for collecting this data at the school level for ease of data entry and analysis for decision making. Every data point collected will lead to some form of decision making.
The IEF was piloted in the first round of termly inspections of 156 schools in the Greater Accra and Eastern regions. Data analysis is currently ongoing. The second round of inspections of 186 schools in Greater Accra and Eastern regions is currently underway.
The IEF which is embedded in the Ghana National Revised Inspection Handbook 2019 can both be found on our website (www.inspectorateboard.org). Going forward, all School Level Reports, Termly Reports, as well as Annual Reports can be found on our website (www.inspectorateboard.org).
National Inspectorate Board
The National Inspectorate Board (NIB) is one of the autonomous bodies established by the Ministry of Education by the Education Act, 778 of 2008 to provide an independent external evaluation of the quality and standards in all public and private Pre-tertiary schools in Ghana. The objective is to offer a diagnosis of what schools must do to improve by setting and enforcing standards that must be observed at the Pre-tertiary level and ensure public and private Pre-Tertiary schools are meeting the minimum standards for quality education. According to the Act, a school should be inspected at least once every 3 years.
If you would like more information about this topic, please call Alfred Melchizedek Bensah-Mensah at 020 564 4951 / 0544095164 or email [email protected]
[ad_2]
Source link