[ad_1]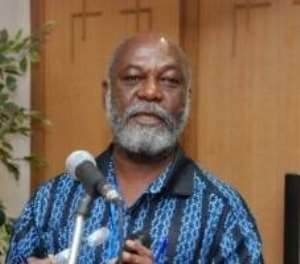 ACCRA, September 5, 2019 (GJA) – PROF Kwame Karikari, the Dean of the School of Communication Studies of Wisconsin International University College, Ghana, is scheduled to deliver the first Ghana Journalists Association (GJA) 70th Anniversary Public Lecture on Tuesday, September 10, 2019.
The public lecture, which will take place at 3 pm at Alisa Hotel, North Ridge, Accra, is on the topic: "Journalism yesterday and today: Repositioning media with technology".
It is the first of three public lectures lined up by the GJA, on the advice of its 70th Anniversary National Planning Committee (NPC), to discuss pertinent issues in the media landscape.
The public lecture is expected to be attended by media practitioners, academics, politicians, civil society activists and representatives of international partners of the GJA.
It will be chaired by renowned journalist and statesman, Ms. Elizabeth Ohene.
The topic for the public lecture seeks to evaluate the performance of the media in the past and present and assess how technology could be employed by the media in order to be more impactful under the current dispensation.
Prof Karikari is also the Chairman of the Board of the state-owned Graphic Communications Group Limited (GCGL); former Director-General of the Ghana Broadcasting Corporation (GBC); former Director of the School of Communication Studies, University of Ghana, and founder of Media Foundation for West Africa (MFWA), a media rights organization in the sub-region.
With these solid credentials, he amply and deservedly fits the bill to deal with the topic on hand for GJA's first 70th Anniversary Public Lecture.
The National Executive of the GJA wishes to express profound gratitude to the Management of Alisa Hotel for accepting to host the event as a sponsorship package to support the Platinum Anniversary.
SIGNED:
Kofi Yeboah
(General Secretary)
[ad_2]
Source link