[ad_1]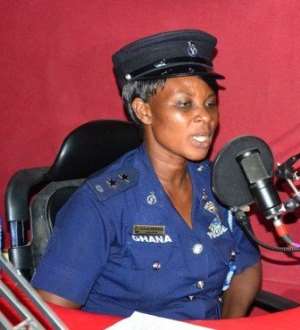 The Central Regional Police Command has organised an orientation programme on prevention and response to Sexual and Gender Based Violence (SGBV) for some selected school children in Cape Coast Metropolis.
The move is intended to augment other interventions to increase safer learning environment and enlighten them to address sexual and other forms of violence meted out to children.
Addressing the participants, Assistant Superintendent of Police (ASP), Irene Oppong, Regional Police Public Relations Officer, said such engagements were necessary to encourage the pupils to fearlessly report domestic violence for assistance.
"We have resolved to undertake outreach and educational programmes in schools, churches and the media to enlighten the public especially children to create better understanding and awareness on domestic and gender based violence," she said.
She stressed the need for all to uphold children's entitlement with respect for the dignity of person and accordingly, none should be subjected to torture, inhuman or degrading treatments.
ASP Oppong reiterated that the Police remained committed to their core mission of crime prevention, detection, apprehension and prosecution of offenders consistent with the expectations of Ghanaians for safe, secure and peaceful communities.
She urged the children to report cases of domestic violence, sexual abuses among others to their parents, teachers, pastors and the Domestic Violence Victims Support Unit (DOVVSU) of the Ghana Police Service for prompt action.
Superintendent Faustina Aware, the Regional Finance Officer, asked the public to be conscious of their personal security in their communities.
According to her, although the Police was there to ensure safety, it was incumbent on members of the public to be extra vigilante and cautious in their homes and places of work.
She explained that the Police, all over the world, work hand-in-hand with the public to fight crime and called on the Ghanaian public to assist the Police by sharing relevant information with Police while remaining alert in identifying criminals.
Later, the children were taken round the various departments of the police at the Regional Headquarters where departmental heads took turns to educate them on their role and functions.
GNA
By Isaac Arkoh, GNA

[ad_2]
Source link