[ad_1]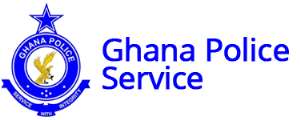 Police in Tarkwa have apprehended thirty four persons in connection with the death of General Lance corporal Nicholas Duku.
The 29 year-old police officer with service number 46108 was shot and killed after armed men attacked Plat Plume gold refinery company at Bogoso in the Western Region.
The decased officer married with a child hails from Daboase in the Western Region and was stationed at the Tarkwa Divisional Police Headquarters.
Briefing the Ghana News Agency, District Police Commander in charge of Tarkwa, Superintendent of Police Thomas Osei Ababio said some of the suspects were arrested at the gold refinery whiles others were picked from other locations.
He said they have all been detained for further interrogation.
The District commander said some of the workers are likely to be released based on what they know about the robbery while others will be remanded to assist with Police investigations.
Mr Ababio said they believe that the robbery an insider was involved in the planning of the incident.
Superintendent Ababio said a 34 year-old driver, Mohammed Dawuda was also in their custody.
He said information gathered by the police indicates that Dawuda's Madza vehicle with registration number CR 1170-11 was allegedly used to transport the robbers from Oppong Valley, near Bogoso after they abandoned a Nissan Rogue with registration number GE 411-16 which they used in carrying out the robbery.
On April 29, 2018, at about 1900 hours, one Shaibu Bashiru, 35 and Rujanda Sind, 50, both Indian nationals of Plat Plume Gold Refinery company reported to the Bogoso Police holding nine limited empty shells and two damaged handcuffs.
The two reported that on the same day at about 1530 hours four armed men with face mask and pistols invaded the company's premises handcuffed the security man and other workers around and robbed the company.
The deceased officer, who was escorting TJ Resources vehicle with unspecified money from Tarkwa to Bogoso to probably transact business with the company was chanced upon the robbers who shot and killed him instantly.
The robbers bolted with a sum of 900,000 Ghana cedis in a Nissan Rogue and later left it at Oppong Valley, near Bogoso in the Prestea Huni/Valley Municipality.
The Nissan Rogue has since been towed to the Tarkwa Divisional Police headquarters. GNA

[ad_2]
Source link