[ad_1]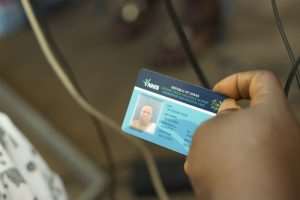 The Municipal Environmental Health Officer for the Ahanta West Municipality in the Western Region, Seth Tettey, has said that the National Health Insurance Scheme (NHIS) will continue struggling to honor claims to hospitals because Ghanaians are not ready to uphold clean environmental practices.
He says the earlier "we notice that the cases in most outpatient departments in the various health centers across the country are linked to poor sanitary conditions, the better we stand the chance to make the NHIS better."
Speaking to Citi News, Mr. Tettey explained that the present 70 percent cases related to poor sanitary conditions registered at health centers if lessened, will reduce how much the state spends on claims payment.
He said monies that can be channeled into other developmental activities have had to go into sanitation.
"NHIS is suffering because of how we dump refuse or waste in our environment. Check all the health facilities across the country and you will realize that about 70 to 80 percent of all the diseases that are reported at the OPD are sanitary related."
"The malaria, the intestinal diseases, the worms and all that are due to poor sanitary conditions around us. What this means is that we will keep spending so much money in cycles all the time to treat problems we acquire through our own bad ways of dumping refuse around. What we must take note is that, if we want an efficient NHIS, we must cut down the number of environmentally related diseases that go to the hospitals by observing proper waste disposal practices. This is because, the less cases that report to the OPDs, the less monies the NHIS would have to spend on claims."
Mr. Tettey suggested that the best way to minimize or end this cycle "is a complete reorientation of every Ghanaian on how to keep the environment clean. We have to spend money on really educating the Ghanaian instead of channeling those monies into fighting the effects of our bad environmentala culture".

[ad_2]
Source link