[ad_1]
Government is finalising steps to start the double-track or semester system to boost enrollment under its flagship free Senior High School (SHS) education programme.
Education Minister, Dr Mathew Opoku Prempeh, made the revelation at a sensitisation programme organised for education directors, heads of senior high school and public relation officers in the education sector on Saturday, July 21.
What is the double track system?
In a single-track system, students and staff are in school or vacation at the same time within an academic year.
But the double year-round system divides the entire student body and staff into two different tracks. So while one track is in school, the other is on vacation.
The rotation sequence will depend on the year-round calendar being used. In Ghana, the school calendar starts from September and ends in April with three different terms. The first term is from September to December, the second term starts in January and ends in April while the third term is from April/May to July.
Furthermore, every semester will be 80 days for the two tracks. For one semester, every track will be in school for 40 days then go for a break for 40 days. Teacher motivation has been increased from 20 hours for the year to 70 hours for the year. Teachers will be increased so every group goes on break with the track they teach.
Related: Congestion at SHSs exposes students to meningitis – Ghana Health Service
Better system
According to Dr Prempeh, the new system will close an enrollment gap of 181,99, adding that as it stands now only 90,000 spaces are available for the 2018 September intake.
Because the new system reduces the contact hours between students and teachers, a remedial school will also be instituted on Saturdays for English and Mathematics where the government is committed to pay GHS50 per student per semester.
Heads of schools would also be supported with incentives for supervision on Saturdays.
NAGRAT urges caution
Meanwhile, the National Association of Graduate Teachers (NAGRAT) wants the government to proceed with caution by consulting stakeholders in education.
NAGRAT President, Angel Carbonu, said "I would suggest that Prof. Anamuah and his team [who are pushing for the system] should start a stakeholder discussion on this issue. Let us not rush into something like that."
"In the document that I saw, this policy is supposed to last for only five years because within the next five years, what we are hearing from the corridors of power is that government would have then built infrastructure to accommodate all the two streams. When that happens, what would you do with those teachers? We need to sit down and discuss this situation thoroughly as a nation. Let us not rush into something that will spite our faces over time," Carbonu told Citi FM last week.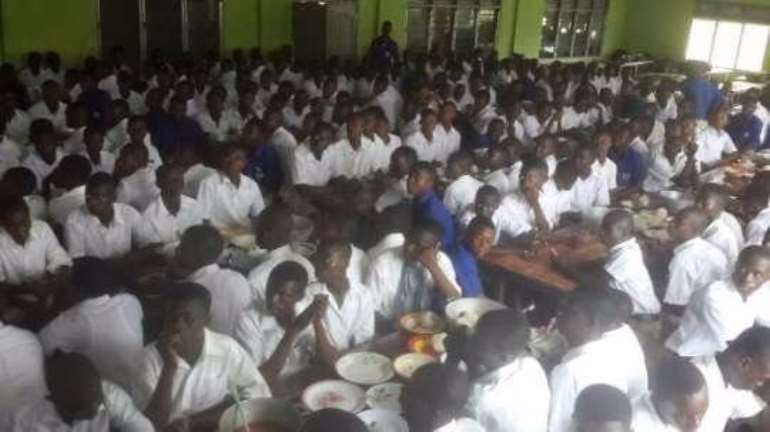 Only a fraction of the more than 500,000 students who graduate from Junior High School in Ghana are able to make it into the SHS because of lack of space.
Ghana has a just about 800 senior high schools across the country.
Story by Ghana | Myjoyonline.com | George Nyavor | [email protected]

[ad_2]
Source link