[ad_1]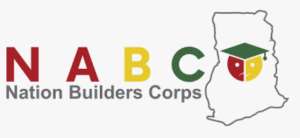 Beneficiaries of Nation Builders Corps (NABCO) have lauded President Nana Addo Dankwa Akufo Addo led New Patriotic Party (NPP) government for offered them temporary employment.
They said, engaging them for three years on the field with a monthly stipend of GH¢700 would reduce their burdens as graduates and also build their capacity and offer them the needed experiences which would aid them in their future search for jobs.
On Tuesday, 1 May 2018, President Nana Addo Dankwa Akufo-Addo launched the Nation Builder's Corps (NaBCo) in Kumasi as an alternative job creation opportunity for the country's jobless graduates.
The modules are Feed Ghana, Educate Ghana, Revenue Ghana, Heal Ghana, Enterprise Ghana, Digitise Ghana and Governance Ghana.
"With NaBCO, we have planted the seeds for the growth of our country. I am in no doubt whatsoever that NaBCO will succeed," President Akufo Addo said during the passing out of over 100,000 NaBCO recruits at a ceremony at Black Stars Square in Accra.
Speaking to thepressradio.com' Anokye Elvis after the NABCO recruits ceremony on Wednesday, 17 October 2018, one of the beneficiaries stated that "I am happy because it is very pathetic that as a graduate I will go to my parents for money before I can survive because there is no job so if by God's grace the Nana Addo led NPP government has implement this initiative we have to give thanks to God and the government for their concerns"
"The monthly stipend of GH¢700 is encouraging, though it is not a permanent job but is very good initiative it will help us in so many things, one thing that am grateful is that the NABCO will give us additional training to acquire more skills and am optimistic we would be given permanent job after the three years" another beneficiary noted.
According to them, they have confident in the NPP government that the numerous initiatives such as the Nation Builders Corps (NABCO), planting for food and jobs and one district one factory will create jobs for the youth to transform the country.
Source: thepressradio.com/Anokye Elvis

[ad_2]
Source link