[ad_1]
As Ghanaians mark Mothers' Day Sunday, a civil society group, Center for National Affairs will recognise the influence of motherly love at the government hospital in the Eastern region.
The Center has chosen for relief and logistical support, the Tetteh Quarshie Memorial Hospital which serves a catchment area of 166,000 residents.
With a team of volunteers, the Centre is visiting the hospital where it will change the curtains in the wards, install an LED TV set and donate a fridge.
Mothers on admission will also get hampers, a gesture to put some smiles on a day meant to be spent with family.
Executive Director of the hospital Samuel Lartey told myjoyonline.com, the Center has months earlier contacted the hospital authorities to discuss the gesture of support.
The hospital drew up a list of needs to improve the atmosphere in the wards and the Center picked up the bill.
At least 15 volunteers are in the hospital to share the day with mothers. They will be joined by the Municipal Chief Executive of Akuapem North, Dennis Aboagye.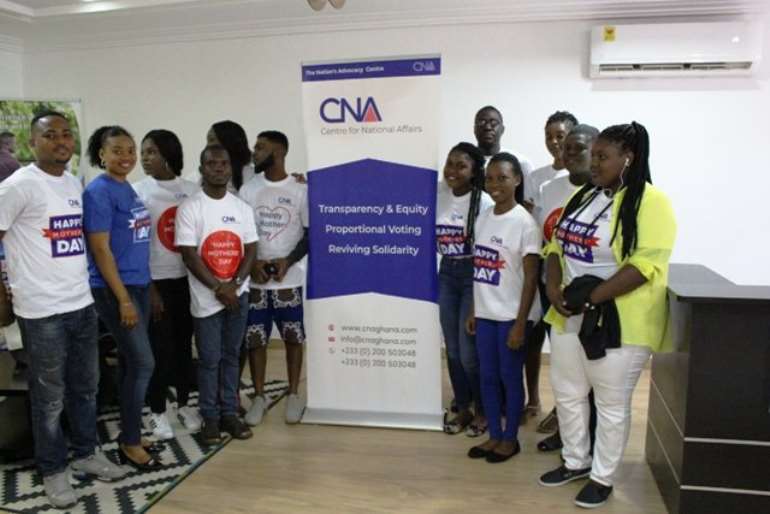 The Executive Director stressed, governance is ultimately about people hence the need for civil society organisations to also use the occasion to shows some love.
He said the gesture is to show that think-tanks can do more to help people after studying and critiquing policies.
The Tetteh Quarshie Memorial Hospital was built in 1961 under the Nkrumah government in honour and memory of the late Tetteh Quarshie, a son of Mampong and pioneer of the Cocoa industry in Ghana.
Urbanisation and population growth has been mounting pressure on the facility over the years as government investment in the hospital is reportedly dwindling.

[ad_2]
Source link