[ad_1]
Mother of stolen baby in Kumasi will have to await a while longer to reunite with the child.
It's been three weeks since police retrieved the unidentified woman's four-month-old baby from foster parents to whom social workers had sold her in the Central Region.
She has been hoping to be reunited with the child following the arrest of two officials of the Social Welfare Department behind the scandal.
However, police are unsure when that will happen.
Two senior officials of the Department of Social Welfare, stole and sold the baby to a couple for GHS16,000 from a maternity home where it was born.
Probation Officer, Joyce Jemima Alangeah and her colleague Justice Administration Officer, Samuel Obeng Afriyie, have admitted stealing and selling the baby for GHS 16,000. They have since been admitted to bail pending further investigation.
The baby's mother had been seeking support from the Social Welfare Department in the Ashanti Region last year after her boyfriend abandoned her with a pregnancy.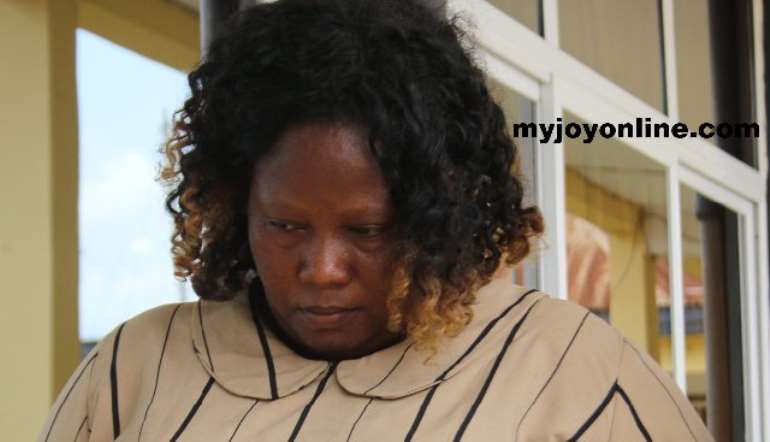 She was said to have met Evelyn Alangeah who asked her to call when she was due for delivery.
The social worker took her to a private maternity home in Kumasi and stole the baby the day it was born, the police have said.
The traumatized mother, who will not speak on record, is anxious to reunite with her baby she had never seen right after birth because the child had been declared dead.
She saw her for the first time in the custody of police at Ashanti Regional Police Commander's office.
That joy was short-lived as police still keep the baby despite the arrest of the officials on April 6, 2018.
Regional Public Relations Officer, DSP Juliana Obeng, says the baby can be released to the mother only on court order.
"Baby has been taken to a home so that she can be taken care of whilst the investigation and then the court proceedings also go on. I guess that after that, the court should be able to tell us what decision they will take and then we will follow suit from there."
It is unclear when the mother could take custody of the baby as police prepare for the prosecution of the two officials.
Nhyira News' check reveals the baby has been sent to a charity home in Kumasi.
Sources say the couple who thought they had lawfully adopted the baby is devastated about the turn of events, having welcomed the baby with pomp and pageantry.

[ad_2]
Source link