[ad_1]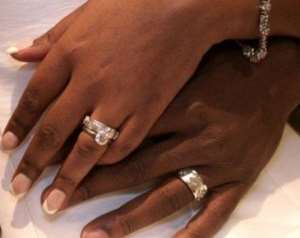 More married couples in the Cape Coast Metropolis, have increasingly been registering their marriages.
Records at the Metropolitan Registry for Marriages show that a total of 145 marriages were registered in the first three months of this year.
This represents a 45 per cent increase over same period, last year, figure of 100.
Mr. Edward Steele-Dadzie, the Principal Executive Officer in-charge of the Registry, confirmed this to the Ghana News Agency (GNA) in an interview.
He said the oldest couple to register their marriage during the first quarter of the year were a 64-year husband and his 62-years spouse.
A 23-year old bridegroom and his 21-year bride were the youngest couple.
The Registry had over the last three years registered 2,146 marriages and the highest number of 677, was in year 2015
Mr. Steele-Dadzie said ironically they were also seeing a sharp rise in divorce cases, particularly, among couples aged between 20 and 35-years.
He attributed this to the lack of good understanding of marriage and what that entailed.
Many asking for divorce were young women and would often come looking visibly stressed out and disappointed.
He mentioned insincerity and the failure to live up to marital responsibilities as the main reasons marriages were breaking.
He therefore advised would-be couples to be 'adequately prepared, go through proper counselling – they should not just follow the crowd'.
Mr. Seele-Dadze expressed concern about the situation where young men were forced to marry girls they impregnated and said that certainly was a recipe for divorce because in some cases the men would be psychologically and economically unprepared, making it difficult for them to manage a family.
He encouraged couples to have their marriages registered to enable them benefit from the protection of the law.
GNA
By Isaac Arkoh, GNA

[ad_2]
Source link