[ad_1]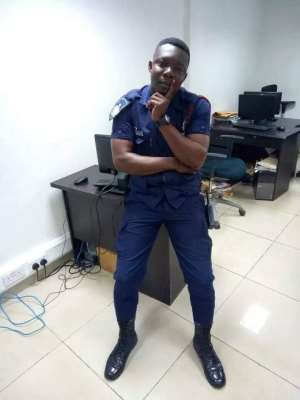 The management of Midland Savings and loans has rendered an qualified apology to a customer who has been assaulted by a Police man today in their premises.
In a short video that has gone viral today, the Police man identified as Frederick Amannor is seen manhandling a woman who is carrying her child in her arms at the premises of Midland savings and loans Shiashi branch. He punches, slaps, kicks and attack the woman from all angles in the savings and loans premises as the helpless woman cries on top of her voice.
In a Press Release by the savings and loans company, they highlight that they condemn such acts being meted out to customers. They also state that they have reported the case to the Police for the necessary action to be taken to ensure the abused client get the Justice she deserves.
In addition, they have assured the public that they are an institution that cares about the welfare and safety of their customers.
Below Is The Press Release From The Management Of Midland Savings And Loans;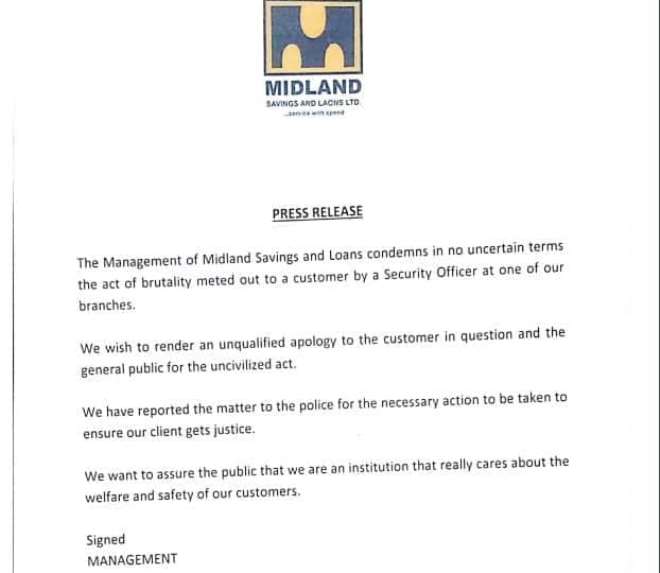 Midland Statement.jpeg

[ad_2]
Source link