[ad_1]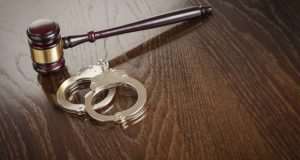 A 40-year-old married man, who took a 15-year-old mentally-ill girl into hiding and sexually assaulted her multiple times for four days, has been sentenced to 11 years imprisonment by an Aflao Circuit Court.
Jacob Dotse Sedzedo, a farmer and a father of two, was sentenced after he pleaded guilty.
Inspector Esperance Agbo, prosecuting, told the court presided over by Mr. Ali Baba Abature that Sedzedo lived with his wife and children at Nogokpo, where the victim, also resides with her parents.
He said early this month, the suspect took advantage of a brief travel of his partner and lured the victim who strayed out of her home on the blind side of her protective parents into his house.
Mr. Agbo said Sedzeddo subjected the victim to a four-day sexual ordeal until victim's parents' cries over her disappearance were taken up by neighbours.
He said after Sedzeddo had release her, the victim revealed her ordeal leading to Sedzedo's arrest.

[ad_2]
Source link