[ad_1]
The Ghana Maritime Authority (GMA) has held a career guidance talk for female students from selected Senior High Schools in Accra as part of efforts to get more women into the industry.
The educational talk which was held at the Shippers' house at Ridge on Wednesday, September 25, 2019, is part of activities earmarked by the GMA for their one-week celebration to mark World Maritime Day.
Ghana is joining the international maritime community today, Thursday to commemorate the efforts to preserve the safety of life at sea and the marine environment whiles empowering more women to take up careers in the blue economy which has always been dominated by men.
Delivering her speech at the program yesterday, president for Women's International Shipping and Trading Association (WISTA), Mrs. Jemilat Mahamah urged the young school girls to be bold and take up any of the career opportunities in the marine industry.
"My dear young ladies, I wish to call on you, our dear girls and women to be bold and step up to the opportunities that are available in the vast blue economy", she said.
She added, "As young people or women I would like to encourage you to decide on choosing a career path in Maritime. Work and study hard and develop the capacity needed to be part of the growth of our Maritime domain".
On his part, the Deputy Director-General for the Ghana Maritime Authority, Mr. Yaw Akosa Antwi encouraged the school girls to choose their career based on passion and not gender whiles assuring them of the immense benefits of working in the maritime industry.
According to him, the GMA is engaging various stakeholders to outline the implementation of a gender-responsive policy as well as programs in the industry that will tickle the interest of more women in order to improve the 3percent population of women in the industry.
One of Ghana's Maritime heroines, Captain Majorie Beatrice Ayettey graced the occasion and shared her life story with the students in a bid to inspire them.
Schools that benefited from the career guidance talks include St. Mary's Senior High, Accra High, Accra Girls, Labone Senior High, Chemu Senior High, as well as Ghana Arm Forces Senior High.
Meanwhile, the Ghana Maritime Authority will have a parade at the Regional Maritime University (RMU) to officially mark the World Maritime Day.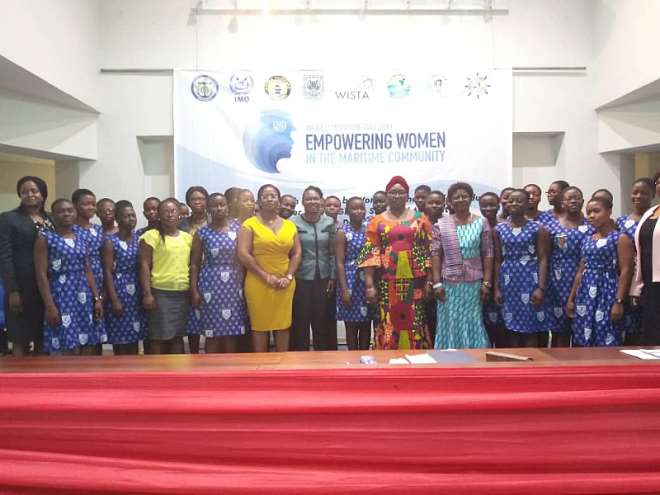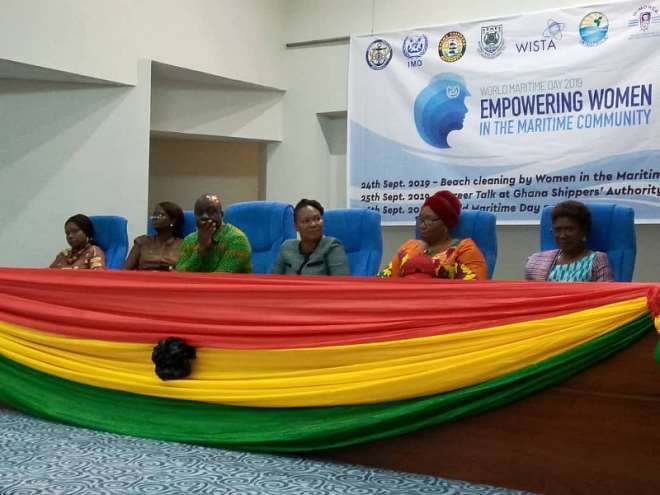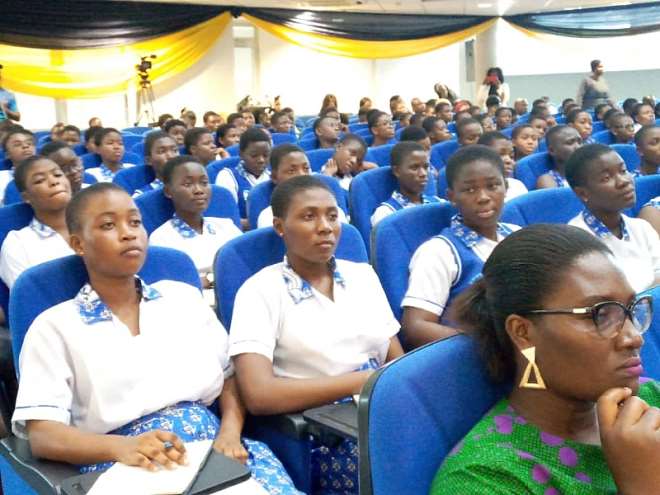 [ad_2]
Source link