[ad_1]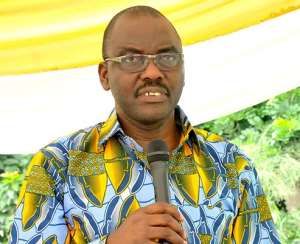 A Professor of Food Science at the Kwame Nkrumah University of Science and Technology (KNUST), Prof. William Otoo Ellis has called for the development of models for technical education.
That he said could sustain the development of the country within the resources to the nation.
He said generally, educational policies should reflect the economic visions of a country and vice versa but, in most times, it was not workable in most developing countries.
Prof. Ellis said this at the first Appiah-Bentil Andam Lecture series and the launch of the 20th anniversary of the Koforidua Technical University (KTU) at Koforidua.
He regretted that technical education in the country had not received the requisite attention and funding even though many experts perceived technical education to be the main engine and driver for job creation and socio-economic development of the country.
He said the sector was faced with challenges such as relatively low number of technical institutions at the secondary level of education, poorly resourced, poor infrastructure, logistics, equipment, workshops and poor linkage between training institutions and industry.
Prof. Ellis said the most distressing of all was the negative public attitudes and perception of technical education in the country.
He said irrespective of the challenges confronting technical and vocational education and training, it still had the potential of providing the impetus for sustainable development and economic growth if the right things were done.
Prof. Ellis called for re-designing of the curricula for technical and vocational education at the various levels of education and called for the building of a stronger networking between technical university and training institutions with industry because these were essential for the training of technical students.
He emphasised that in the design of all curricula, elements of enterprise development, innovation and especially sustainability as well as morality and ethics should be given serious attention, because they were critical elements to help address sustainable development, productivity and issues of leadership.
The Chief Executive Officer of Mcdan Group of Companies , Dr Daniel Mckorley said Ghana's approach to economic development and job creation must shift from producing theory base graduates and focus on building students who were problem solvers.
"As an entrepreneur, I recognise problem solving as part and parcel of national development' and called on technical universities to inculcate in their syllabus process that could groom the youth in developing strong attitude as the key to building mentally strong entrepreneurs.

[ad_2]
Source link