[ad_1]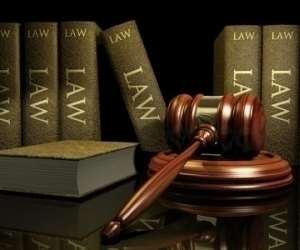 The General Legal Council (GLC) of the country has warned Lawyers, Judges and Academics who have been pirating law books to restrain from the act because it is an offence under sections 42 and 43 of the Copyright Act, 2005 (Act 690).
According to the GLC, their attention has been drawn to the punishable offense and as a result the need for them to send a strong warning to persons doing that to desist from it. They say selling pirated law books is an offence so lawyers, Judges and academics should desist from it.
The GLC in a statement, said it has been receiving complaints concerning the pirating and selling of law textbooks on the Ghanaian markets. They further state they are particularly bothered because the textbooks involved are authored by Ghanaian lawyers, judges and academics and their original versions are widely available on the Ghanaian markets.
"Lawyers, law students, the entire legal community and the general public are advised to desist from any form of involvement in such criminal activity including patronage of such books under rule 9 of the legal profession (Professional Conduct and Etiquette) Rules, 1969 (L613)", the Council warned.
They further state in the statement that offenders caught face disbarment or disqualification if they do not put a stop to the act.
"Criminal convictions for such offence may result in disbarment or disqualification from a call to the bar as the case may be".
The council has urged members of the legal profession to patronize the original versions of law books available on the Ghanaian market rather than buying the pirated ones.

[ad_2]
Source link