[ad_1]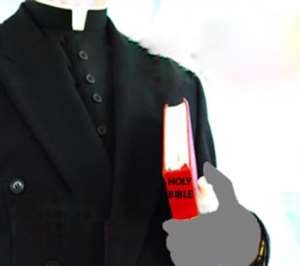 Reverend Daniel Okaakyire Ameyaw, the District Pastor of the Church of Pentecost, Sunyani Central has advised members of the church to imitate the exemplary lives of their leadership.
He said that would positively impact lives in the communities and the country in general.
Rev Ameyaw gave the advice in an interview with the Ghana News Agency (GNA) on the sidelines of the celebration of the national appreciation week in honour of the Chairman of the Church.
He cited Apostle Professor Opoku Onyina, the national Chairman of the Church who had since 32 years of Ministry, maintained the spirit of holiness, humility, integrity, God-fearing, kindness, patriotism and hard work which had not only enhanced the growth of the church, but the development of the nation.
'These are the good traits we want members of the Church to emulate about our leaders by focusing on Jesus Christ, the ultimate and excellent leader for the good of families, society and the nation at large', he said.
The Church of Pentecost observed the Chairman's Appreciation Week nationwide to dignify the leadership of Apostle Prof. Onyinah, as he prepares to retire from active Ministry and as the Chairman of the Church, a position he held for 10 years.
Delivering a sermon on the theme 'Receiving a Prophet's Reward' in Sunyani, Rev. Ameyaw said aside the mandate of spiritual development of its members, individual members of the Church had collective roles to play towards national progress.
He said as key partners in development, the Church would fail the nation if members engaged in corrupt practices, hence the need for them to exhibit a high sense of morality, patriotism and contribute significantly to nation building.
Rev Ameyaw said the labour of God's people would not go unnoticed if the Church 'remained the light of the world' and advised Christians to be guided by biblical principles and adhere to Christ like doctrines so that their characters could attract unbelievers to accept Jesus Christ as their personal saviour.
He expressed discomfort with the act of immorality among the youth which had gradually eaten into the church, and warned the youth of the church to abstain from sexual promiscuity.
Rev. Ameyaw said with God fearing, love and hard work, the youth would receive abundant blessings of God and urged them to avoid unhealthy lifestyles that could truncate their Christian lives and ruin their future as well.
GNA
By Dennis Peprah/Collins Obeng Khophie, GNA

[ad_2]
Source link