[ad_1]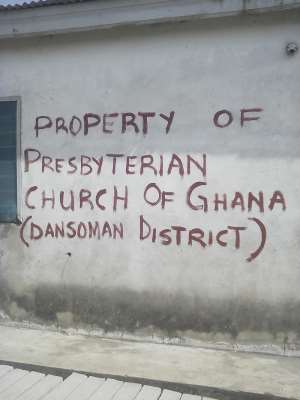 The house the landlord sold to the Presby church
Presbyterian Church of Ghana in Wiaboman(Pambros) a suburb of Dansoman is in trouble as a Landlord who goes by the name Bra Kofi runs away with their GH 20,000 cedis in acquisition of land from him.
This account is based on an eyewitness and the tenants since the church executives refused to speak on the matter.
The landlord who is now on the run according to the eyewitness narrates that, the executives of the church and the pastor confronted and negotiated with the said landlord for the acquisition of his propriety( land and a house).
After the negotiations they arrived at an amount of Forty thousand Ghana cedis( 40,000) as the price for the land and the house.
The church executives and the pastor then deposited GH 20,000 cedis as part payment of the land and the house.
The landlord then asked the church executives and pastor to come for the documents of the land and the house later which they agreed since they all live in the same community.
The landlord who was still not convinced of selling his land and the house then took to his heels with the money.
Month later the executives and the pastor returned with the half of the payment, all they could find in the house was only the tenants, the landlord was nowhere to be found. Phone calls and all possible means to reach the landlord was in vain.
"The landlord refused to pick their calls so they decided to demolish the house but the landlord's children stopped them and gave them assurance that they will fish out their father for them". Said by one of the tenants.
The church executives who could not hold their anger then went for paint and brush and immediately branded the house as their propriety.
"I am not aware if the matter has been reported to the police but the church executives and the pastor are still searching for the landlord so that they can deposited the remaining money and start their project on the land." Eyewitness said.
Komfaonline.com promise to give you any update on this issues if the church executives speak on the matter or the landlord is found.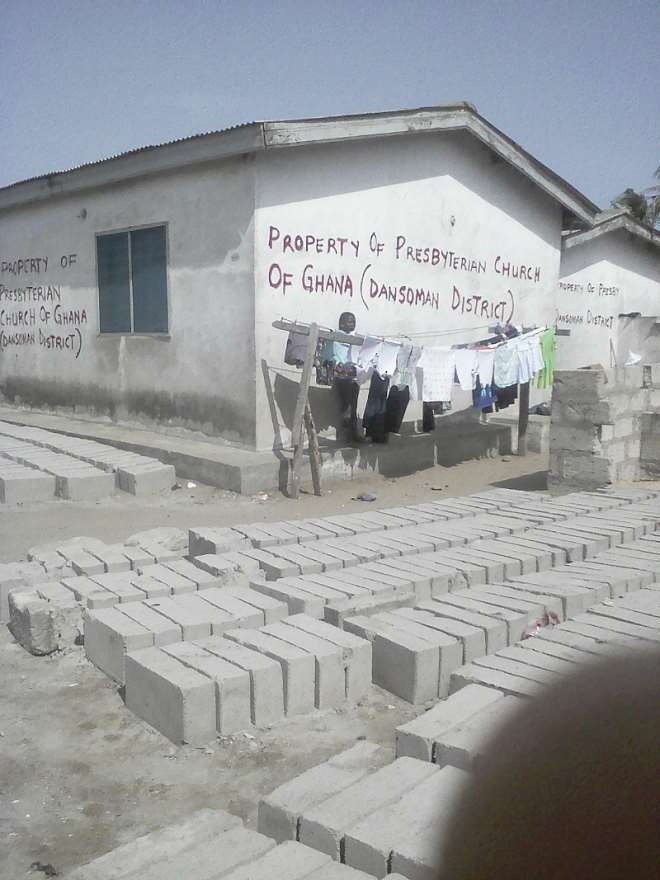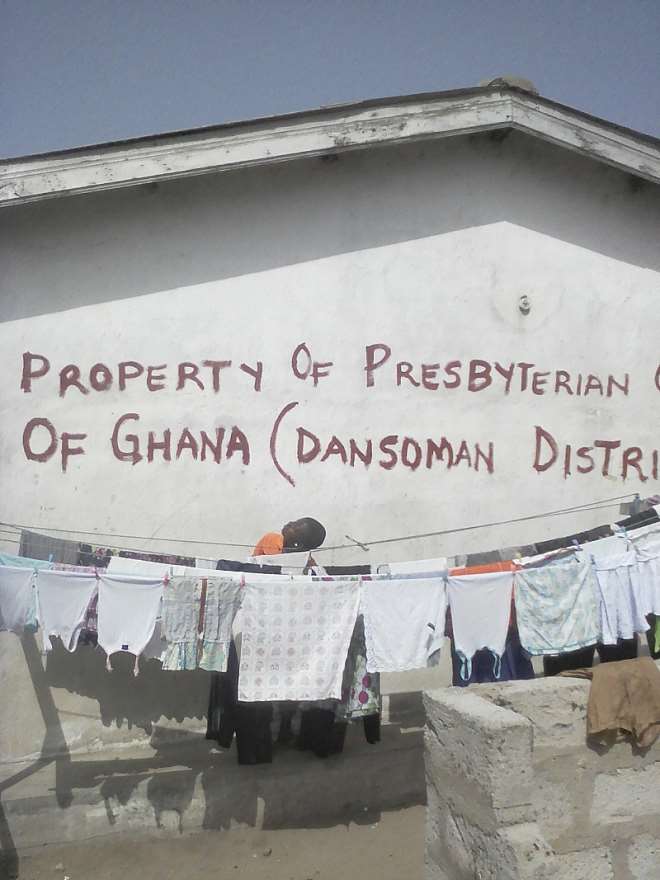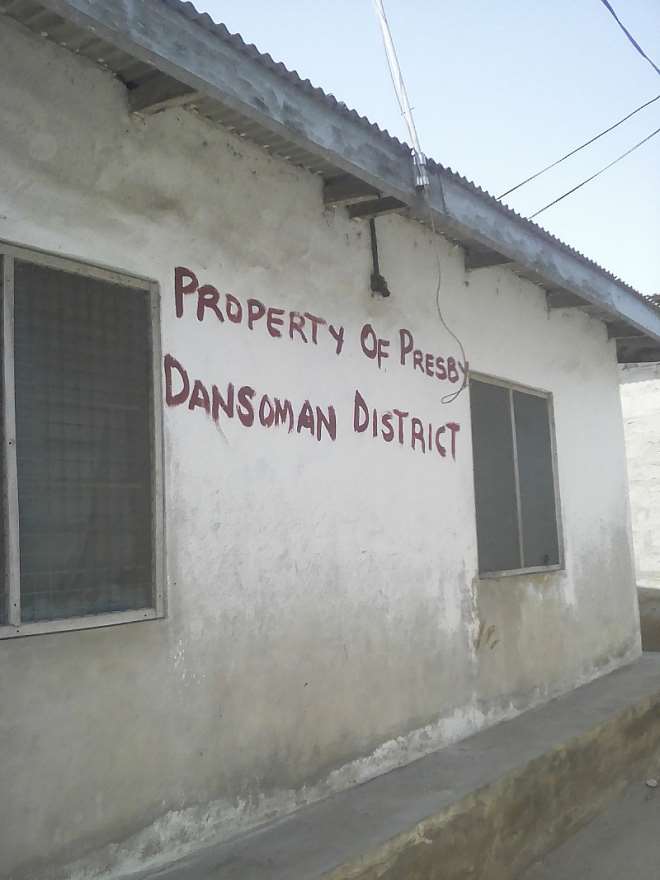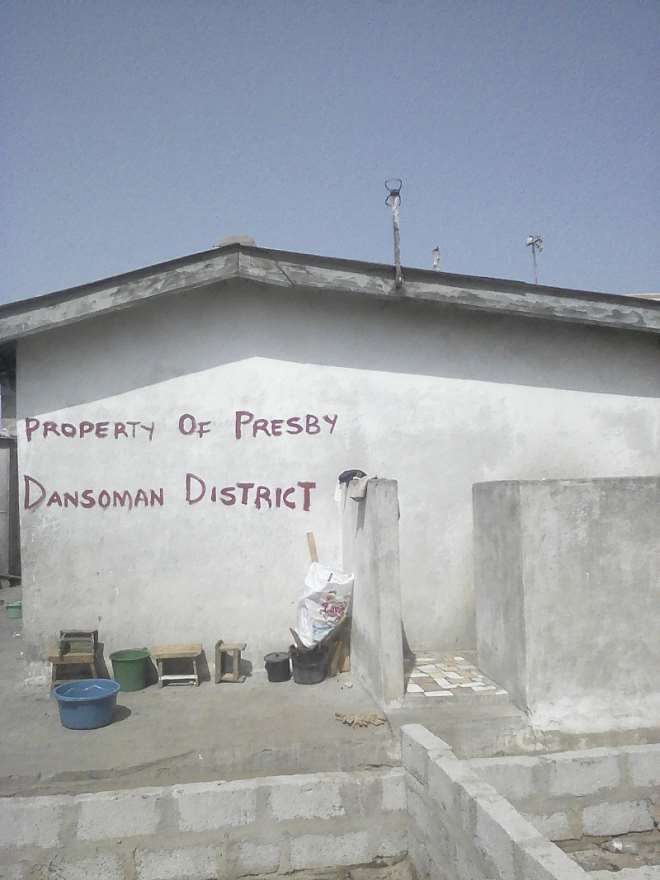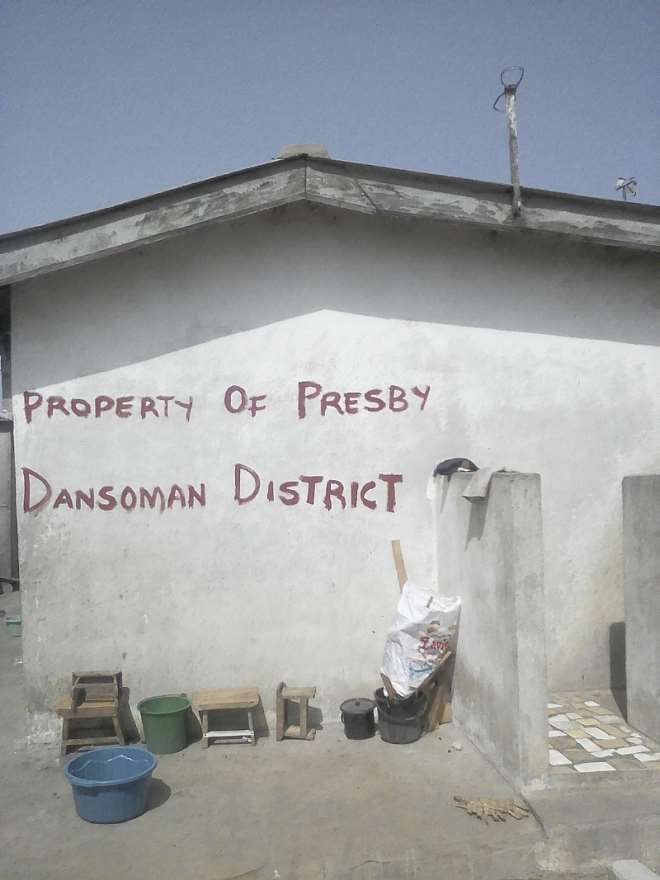 [ad_2]
Source link