[ad_1]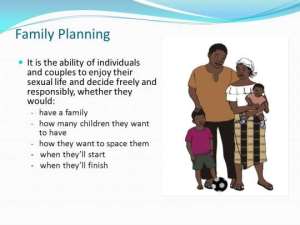 The Central Regional Technical Working Group on Family Planning on Tuesday identified lack of proper counselling by some service providers as one of the basic problems militating against measures to increase acceptance.
They alleged that some Non-Governmental Organisations (NGOs) providing family planning services often do not properly counsel the beneficiaries on the possible implications for clients to make informed choices in accepting a particular service.
The situation, according to them, had resulted in many beneficiaries requesting for reversal of their family planning methods citing personal, emotional and socio-cultural reasons.
The observations were made during a quarterly meeting of the Regional Technical working Group on Family Planning comprising of about 20 key stakeholders who are engaged in promoting family planning acceptance.
The stakeholders took turns to update the group at the meeting organised by the Regional Coordinating Council (RCC) and the Ghana Health Service (GHS) with funding from the United Nations Population Fund (UNFPA).
The group sought to give quarterly briefings on successes, challenges and shared information and experiences on best practices to give backing to the implementation of Ghana's Family Planning Costed Implementation Plan (GFPCIP) between 2016-2020.
GFPCIP reflects Government's commitment towards increasing modern contraceptive prevalence rate (CPR) to 30 percent amongst the married and 40 percent unmarried and sexually active women by 2020.
Mrs Stella Sackey, the Acting Chief Nursing Officer at the Regional Health Directorate who corroborated the story said some NGOs among others often offered free family planning health services without prior notification, supervision or collaboration from the GHS.
She noted that the GHS often got to know the operations of these NGOs when beneficiaries developed complications forcing them to report to hospital for treatment.
Mrs Sackey however, cautioned NGOs engaged in such services to work in tandem with GHS to protect and guarantee public health and safety.
Mr Michael Tagoe, an Official of the Planned Parenthood Association of Ghana (PPAG), mentioned the country's deep-rooted cultural norms, attitudinal dilemma and structural barriers as blocks to promoting family planning acceptance across the region.
He called on Government to prioritise Guidance and Counselling units in schools to enable them offer comprehensive counselling service to students who formed a huge proportion of the country's vital population segment.
Mr Tagoe said reproductive education was a basic part of life cycle which everyone needed to be abreast with and to facilitate human growth as well as informed choices in life.
The PPAG official encouraged young people to abstain from pre-marital sex, urging, those who were unable to control their sexual desires to use contraceptives to avoid unwanted pregnancies.
Mr Alan Paintsil, an Assistant Director at RCC who chaired the programme thanked the stakeholders for the tremendous support to improve the quality of health services, awareness creation on family planning services.
He expressed the eagerness of RCC to aid stakeholders to effectively engage the people to accept FP methods to reduce maternal deaths, sexually transmitted infections and diseases (STIs/STDs), unwanted pregnancies and unsafe abortions among others.

[ad_2]
Source link