[ad_1]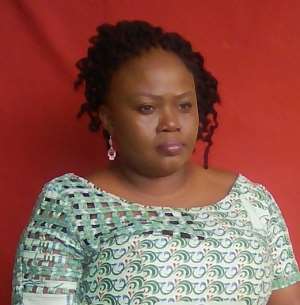 The Principal of the Nursing Training School at Krobo near Techiman in the Brong Ahafo region, Madam Victoria Amoah says she is making frantic efforts to ensure that the school becomes a centre of academic excellence and a nursing training school of choice.
To this end, she has begun the process of liaising with all relevant stakeholders of the training school to improve on the current state of the school.
The school, for instance, currently uses the Holy Family Hospital at Techiman as the main facility for practicals, a situation which according Madam Victoria Amoah requires a second look.
"There is the need to add other health facilities such as the Regional Hospital in Sunyani, St. Theresa's Hospital at Nkoranza, the Methodist Hospital at Wenchi and other major hospitals in the region to further broaden the students' horizon, especially in the practical aspect of their course."
Madam Victoria Amoah was speaking to the media shortly after assuming office as the Principal of the Krobo Nursing Training School following the transfer of the school's Principal, Raymond Kunsu to the Yendi Nursing Training School.
Mr. Charles Kandiire, the Principal of the Sampa Nursing Training School witnessed the handing-over ceremony on behalf of the Ministry of Health and the Conference of Heads of Health Training Institutes (COHHETI).
She thanked the out-gone Principal for playing his part to bring the school to its current state, adding that "I am going to continue from where he left off and improve upon his good works. He has taken me round the various offices and the school's properties and I am quite satisfied with what he's been able to do"
Madam Amoah noted that the nature of the programmes being run at the school required more practical sessions and so she would work hard to create the needed space for the students to undergo more practicals.
"I am also going to deepen the congenial learning environment for students on campus to facilitate academic performance. There is the urgent need for additional classrooms and other infrastructural facilities to further give the school a face-lift.

[ad_2]
Source link