[ad_1]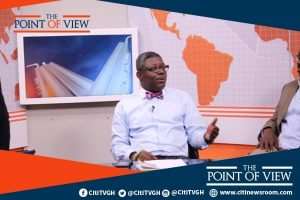 Medical Practitioner and member of Occupy Ghana, Michael Segbefia, has dismissed reports suggesting that the Korle Bu Hospital is battling with the no bed syndrome.
There were instances recently at Korle Bu where some people had to buy plastic chairs for their sick relatives to be treated on it due to lack of beds.
Others who could not buy the chairs were treated on the bare floor.
This was after a 70-year-old man, Anthony Opoku-Acheampong, died after seven hospitals including Korle Bu Teaching Hospital turned him away over claims that there were no beds.
The deceased's family started searching for a hospital for him at 11:00 pm on June 2, travelling for about 46 kilometres in total, across the seven hospitals, till he eventually died at around 3:30 am.
Some have since attributed the development to the no bed syndrome.
But speaking on Citi TV's Point of View, Dr. Segbefia said these challenges primarily have to do with poor systems and not necessarily lack of resources such as beds.
"The problem is about having a structure that works which we lack badly. I can tell you today for a fact that there has never been a time when the 1,900 beds in Korle Bu have been full. It is the system that should be put in place."
His comments come in the wake of a joint petition presented by Citi FM and Occupy Ghana demanding the operationalization of all newly built but abandoned healthcare facilities.
The two petitioners are also pushing for a comprehensive Emergency Response System (ERS) in Ghana, contending that the matters at hand have "reached a crisis point."
"The matters now require drastic measures, one of which is our request herein that the President takes urgent steps to operationalise the facilities and institute the ERS throughout Ghana."
They urged the President to "put in place and publish a clear road-map with timelines for addressing the matters."
The Presidency has since acknowledged receipt of the report and has promised to address these concerns.

[ad_2]
Source link