[ad_1]
Headmaster of Koforidua Pentecost Senior High School, Mr. Peter Atta Gyamfi through his leadership has massively improved the school to create an enabling environment for students to study backed by good living conditions.
The school was taken over by government back in 2015 but has since then been facing a lot of challenges that included infrastructure, water, furniture, cooking utensils among others. As a result of these challenges effective teaching and learning had been crippled over the past years.
Just close to a year after taking over as the new headmaster of the school, the deprived school can now boast of numerous changes as far as development and improvement is concerned.
First year Student in the past were left with no option than to study under canopies. However, through the intervention of the new headmaster, a six unit classroom block has been constructed to solve that problem.
In addition, students were initially left with no option than to go to town before and after class hours in search for water for the school kitchen and bathing. This was because the school could not settle its debt of water bills and was disconnected from the supply of water by the Ghana Water Company Limited. That problem has also be settled by the new headmaster.
As a way of finding solutions to the numerous challenges, the headmaster of the school, Mr. Gyamfi has disclosed that he solicited for support from the Teshie Nungua branch of the church of Pentecost led by Prophet James Osei. The church bought into his idea and helped with GHS 94,000.00 to drill two mechanize boreholes. On top of that, they have been able to provide 400 mono-desks for the students to have a comfortable place of study.
Speaking to Modernghana.com, Mr. Peter Atta Gyamfi indicated that the Koforidua branch of the church also helped to purchase 120 benches and 60 tables for the school.
Mr. Peter Atta Gyamfi in showing his appreciation, commended the leaders of the Pentecost Church for their leadership skills towards improving the lives of the students.
He has urged all the students in the school to take advantage of the new development and concentrate on their studies to develop their lives.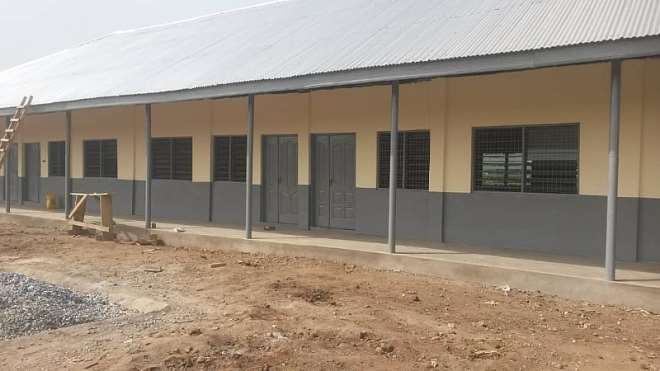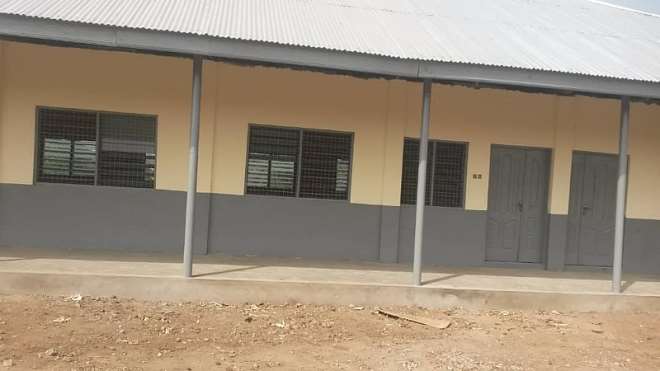 [ad_2]
Source link