[ad_1]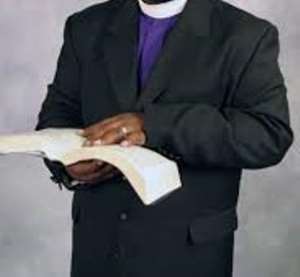 The Senior Pastor of Kings Kingdom Charismatic Centre (KKCC) Tarkwa, Prophet Seth Kofi Adjei has organized a party for widows at his residence in Tarkwa.
About 350 widows in Tarkwa, Aboso, Wassa Akropong, Nsuta, Tamso, Bankyim, Esuoso and Wassa Agona attended the event.
Apart from the sumptuous meals and drinks that were served, the widows participated in a dancing competition.
A total of seven widows took part in a dancing competition and the winner took home a full piece of kente cloth while the remaining six had full piece of Holland cloth each.
Speaking at the function, Prophet Adjei said for the past ten years, he has been assisting orphans, widows and prison inmates.
"Am doing this because it's part of our commandments and the Bible says we should give to the poor and take care of the widows" he said.
He said the Bible mandates every believer to be a blessing to the society adding that "I want to be a blessing to people around me and also give back to the society because this is one of the things that every believer should adopt".
He urged the public to draw closer to widows and orphans as it would open doors of blessing for them.
The Senior Pastor also urged the widows to trust in God and put their faith in him alone.
"Jesus gave us the word and at a point, He gave us bread also so once a while let's show the world that we love them" he said.
Prophet Adjei urged his colleague pastors not to concentrate on preaching the word alone but make an effort to provide the physical needs of their church members as well.
—GNA

[ad_2]
Source link