[ad_1]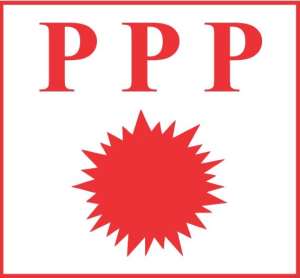 Five hundred and fifty-six delegates of the opposition Progressive People's Party (PPP) in the Jomoro Constituency of the Western Region are to elect executive officers to steer the affairs of the party for the next four years.
A total of 13 candidates are battling for 12 executive positions in the Constituency.
The elections which begun today, Sunday, April 28, 2018, will see a sum of 556 voters comprising of 525 delegates (polling station executives), 16 Constituency Executives, 10 zonal coordinators and 5 Council of Elders partaking in the election of 13 officials in the following positions;
Chairman, Vice Chairman, Secretary, Assistant Secretary, Treasurer, Organizer, Women Organizer, Deputy Women Organizer, Assistant Organizer, Youth Organizer, Deputy Youth Organizer and Communitions Officer.
The party goes into this crucial election with 122 polling stations.
Speaking to GhanaWeb's Western Regional Correspondent, the Constituency Secretary of the party, Joshua Emuah Kofie said the delegates' Conference will start at 1:00pm.
He added the registration of delegates will start from 12 noon to 1 pm, with voting following afterward.
He noted that accreditation will be given to all delegates after registration hence any other person without accreditation will not be allowed to enter the hall.
He said party chosen Nuba Community as the venue for the conference all because the good people of the area are law-abiding people and peaceful.
He urged the delegates and other party faithfuls to be disciplined and peaceful towards this crucial election.
Source: Daniel Kaku

[ad_2]
Source link