[ad_1]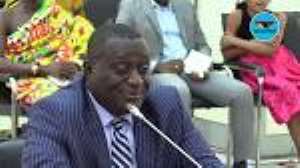 Hon. Yaw Afful, member of parliament for Jaman South Constituency in the Bono region has urged electorates in his area to go out and massively vote 'Yes' in favour of District level elections in the upcoming referendum.
According to him, as an MP, he is for 'Yes' and wants everybody to also vote same to make local governance more accountable.
He said, the exercise which is slated for December 17 this year, would help enhance and strengthen the decentralization process of governance in the country.
He however urged the public to massively vote "Yes", for political parties to participate in the election of MMDCEs in their various constituencies to help strengthen democracy in the country.
Mr. Yaw Afful, who is also the Deputy Minister of Aviation said this on Jaman radio's programme dubbed 'Time with Government' aired on Saturday evening.
Adwumawura, affectionately called, said the active participation of citizens in the referendum would enable Parliament to amend the sections in the constitution that always give the President ultimate power to appoint MMDCEs.
He said, the MMDCEs have closer functional relationship with the people and, therefore, citizens must be given the chance to elect their MMDCEs.
He urged the people of Jaman South to help share the information and encourage everyone to go out and vote massively during the referendum.
[ad_2]
Source link