[ad_1]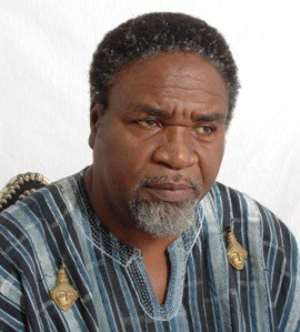 Ghanaian poet and academic, Professor Kofi Anyidoho, has called for increased investment in the performing arts to derive optimal benefits from the nation's cultural traditions.
'We want to harvest from our cultural traditions but without investing. If you do not cultivate, you cannot harvest. '
Prof Anyidoho was contributing to discussions at a two-day strategic planning retreat held by the National Theatre of Ghana, in Accra.
The goal was to find ways of ensuring its efficient operation.
He underlined the need to move quickly to complete the various unfinished structures to allow for successful production of the traditional forms of 'our theatre and music' not only to the regions and districts but also from those places to the national.
He, however, asked that more was done to make sure that the architectural design of the structures conformed to the Ghanaian theatre performance.
This was necessary to make it easier to manage those facilities – avoid huge energy costs, he added.
Prof Anyidoho's advice comes against the background of the monstrous running cost of the elegant and imposing National Theatre built as gift, in 1992 by China.
When looked at from a distance, the whole structure looks like a gigantic ship or a seagull spreading its wings.
It houses the three resident companies of the National Dance Company, the National Symphony Orchestra, and the National Theatre Players.
Prof Anyidoho said it was vital to go beyond performance – there should be exhibition of the fine arts.
He asked that the National Theatre of Ghana went back to the original idea of being national in its operation – reached out to people everywhere and not targeted at only Accra.
It needed to keep the next generation in mind, he added.
Nana Fredua Ofori-Atta, the Board Chairman, said it could not be business as usual and that they needed to up their game to aggressively promote and develop the performing arts.
GNA

[ad_2]
Source link