[ad_1]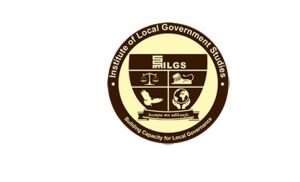 Some staff of the Institute of Local Government Studies (ILGS) are asking Government to settle them their two months salary arrears.
The last payment according to them, was in November 2018.
A senior member of staff, Vincent Kwesi-bi, in a Citi News interview painted a dire picture of the Institute's woes, saying it would be better for government to collapse the Institute.
He said because the institute is not registered, some of the staff award consultancy contracts to themselves at the detriment of the institution.
He told Citi News continuous appeals to the management of the institution and the Trade Union Congress (TUC) have yielded no positive results.
"We are struggling with payment of salaries. If you go to Local Government Service Secretariat, we are not accredited to offer training, so individuals within the institute have established their own consultancies, and services that must be rendered by the Institute are being rendered by individuals within the Institute who have registered their own companies as training consultancies so nothing really comes to the Institute."

"As a concerned member of staff, I can say the Institute is dead. I'm not speaking because of the pain I have in me, I'm speaking about the reality of the issue. The reality is that as an Institute, we don't get to exercise our role as a training institution."
He also lamented that, aside from the unavailability of funds to pay their salaries, they are poorly paid.
"The last time there was an increase in salaries for senior members was June 2013. As I speak with you, with MPhil and as a lecturer, my net salary is less than GHc800. There is no scale for promotion. It cannot run; so If the government can collapse it, I think it will be better," he added.
–citinewsroom

[ad_2]
Source link