[ad_1]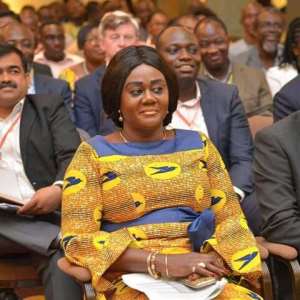 Today marks International Workers Day popularly referred to as May Day and I would like to congratulate all workers in Ghana and beyond especially our gallant workers in the Prestea Huni Valley Constituency/Municipality for your hardwork and dedication to duty.
This country and it's vibrant economy undoubtedly rests on your shoulders. It is your hardwork day and night is what puts us on the pedestal. I am proud of you and also proud to be celebrating this auspicious day with all workers.
I am aware that at the Labour Front there are many challenges which need urgent governmental attention. I can assure you that government is not resting on it's oars. The ultimate objective of government is to ensure that the Ghanaian worker becomes better off and that is exactly what we are committed to achieving within the shortest possible time.
May Days are not for long speeches but socializition, fraternal exchanges, networking, taking stock of the past, making new resolutions and forging ahead with new hope and tenacity of purpose. I would therefore like to once again congratulate our gallant workers and wish you the very best in all your endeavors.
Let me take this opportunity to extend sincerest condolences to the wife and family of the fallen hero, a hardworking Police Officer No 47108 G/L Nicholas Duku from Tarkwa Division who was shot dead by four (4) masked armed robbers at Bogoso on Sunday 29th April, 2018. He died through service to God and country and we are deeply saddened by the loss. I trust the Ghana Police Service to clamp down on the perpetrators of this heinous crime and bring them to book with all the alacrity it deserves. I will personally go and commiserate with the wife and family in due course.
Thank you and May the Almighty God continue to bless us workers and grant all our heart desires.
Long Live Workers
Long Live Prestea Huni Valley
Long Live Ghana
…Signed…
Hon. Lawyer (Mrs.) Barbara Oteng-Gyasi (MP)
Deputy Minister

[ad_2]
Source link