[ad_1]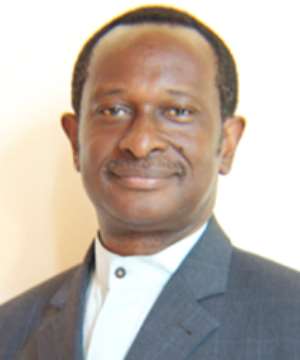 The whereabouts of the Northern Regional Director of Health, Dr. Samuel Kwashie remains unknown after one month when a group attacked and threatened to force him out of his office if he did not do so on his own terms.
On the 20th of March this year, a group which revealed themselves as members of the Kandahar boys, attacked and interrupted a meeting that was going on in the conference room of the Regional Health Headquarters whiles some seven senior staff members were having a meeting with a representative of the Attorney General.
Upon interrupting the meeting, they made their claim that they were there to drive out the Regional Director for meddling in the affairs of other workers as well as threatening to transfer some workers under him.
They later led the director into his office where they cleared his table and asked him to go back to wherever he was coming from, despite plea by some staff at the directorate who left their offices to plead on the behalf of their boss.
Police were informed of what was going on but they did not response. Instead, they asked the security man who filed the report to go and ask a senior staffer to come and report the matter because he, the security man was not qualified.
The matter was also later reported to the regional coordinating council and after that also did not produce any substantial action, Dr. Samuel Kwashie fled the following day and has since then not been seen.
Speaking on Starr FM this afternoon, an eye witness who insisted to remain anonymous added, the Kandahar boys also accused Dr. Samuel of non-performance and badly handling issues relating to staff of the health service
Dr. Samuel Kwashie's absence has started creating uneasiness among other staff members with some of them scared because they think they might be next to suffer the same fate.

[ad_2]
Source link