[ad_1]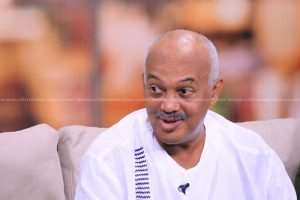 The handling of the AMERI novation agreement was a victory for Ghana's Parliament and democracy, social commentator, Sydney Casely-Hayford has said.
Though the Minority in Parliament is calling for more blood over the failed attempt at amending the deal, following the sacking of Boakye Agyarko as Energy Minister, Mr. Casely-Hayford expressed satisfaction that due process eventually prevailed.
"Our systems are working because that is the way it is supposed to be," he affirmed on The Big Issue.
The new agreement was to extend the current five-year deal with Africa and Middle East Resources Investment Group (AMERI) Energy which is currently operating a 300MW emergency power plant in Ghana to 15 years and bring onboard a new company from Greece, Mytilineous International Trading Company, to manage the plant for the period.
Analysis from observers indicates that the proposed amendment to the AMERI agreement would have seen a cash flow of $1,125,007,380.
However, it was expected that the government would be paying a total of $1.375 billion for the AMERI power plant over approximately 15 years instead of the original $510 million.
But red flags were raised at the committee level in Parliament over the cost and value for money and the deal was eventually held back.
"If that is what happened and they [Minority] were actually able to halt this at the [Mines and Energy Committee] level, then we have to say it is a good thing and our democracy, at least, is working," Mr. Casely-Hayford remarked.
"That is what it should be so that we should be able to go to sleep as citizens and be rest assured that our institutions will function and that is a plus."
Boakye Agyarko sacking
There were suggestions that Boakye Agyarko had misled the President, who had reportedly given executive approval to the deal.
The Director of Communications at the Presidency, Eugene Arhin confirmed that the sacking was because of the AMERI deal but rejected the claims that the President was misled.
"In a nutshell, it [the dismissal] is to do with the issue of the controversial AMERI deal. That is why the President has relieved the Minister for Energy of his position."
On the sacking, Mr. Casely Hayford was the view that it was largely for political expediency.
"The end result is a political decision. The decision to remove Agyarko is political. It has nothing to do with anything else because the committee has spoken."

[ad_2]
Source link