[ad_1]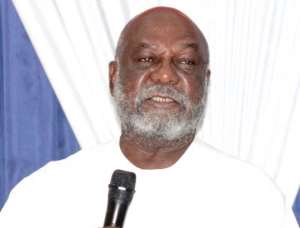 Global media practitioners have asked governments to fund the work of mainstream media to enable it to operate and offer a credible and reliable source of news for the society.
They say even though many people now resort to the news on social media including WhatsApp, facebook, twitter and Instagram, the majority of the populace still trust the mainstream media including news agencies and the print media as the source of authentic information.
They were speaking at one of the plenary sessions of the just ended 2018 World Press Freedom Day celebration held in Ghana.
The three-day global event, which was on the theme, 'Keeping Power in Check: Media, Justice and The Rule of Law', was organised by the UNESCO in collaboration with the Government of Ghana.
Over 700 leading actors from the media, civil society, policy makers, representatives of the judiciary, and academia, from all over the world participated in the celebration which provided a platform to discuss developments and pressing issues related to press freedom and the safety of journalists.
Speaking on the topic, 'Media Under Fire: What are the New Challenges to Press Freedom 27 years after the Windhoek Declaration,' the discussants, however, said governments should not capitalize on their funding of mainstream media to gag their freedom.
They identified economic pressures, harsh political atmosphere, misinformation, fake news and poor remunerations as major challenges that confronted the media fraternity in the world.
The speakers, however, noted that since 1991, there had been a marked improvement in the media landscape especially, in the area of press freedom but there was still much more to be done in most countries to enable journalists to operate freely.
Professor Kwame Karikari, Founder of the Media Foundation for West Africa, said the mainstream media needed to be up and doing and ensure that they continued to produce credible news that was craved for by the discerning populace.
Touching on access to information, he said countries that had not instituted regulations that promoted the free flow of information should do so, urging the Government of Ghana to ensure that the Right to Information bill was passed into law to complement its democratic credentials.
Prof. Karikari called on civil society groups to partner media associations to work together to fight for press freedoms and to protect other vulnerable groups in society.
Madam Ferial Haffajee, Editor at Large, Huffington Post, South Africa, emphasized on the need for media owners to address the issue of poor salaries and remuneration of journalists to enable them operate independently.
Mr Mostafa Souag, Acting Director of Al Jazeera Media Network, said the Middle East continued to witness harsh treatment for journalists, with many of them being killed or imprisoned.
He called on media groups to unite and press for media freedoms in countries, adding that without working together, governments would not take journalists serious.
Madam Gwen Lister, the Executive Chairperson of the Namibia Media Trust, indicated that a lot of strides had been achieved for women and that more women were being assigned roles including reporting from war front which hitherto, was the preserve of men.
Mr Stephen Dunbar, President International, New York Times, said the advent of social media was 'sucking away' advert money that would have gone to support operations of mainstream media and called on media owners to institute measures that would make people pay for content.
'We need to work together to create new models to generate revenue,' he said.
GNA
By Lydia Kukua Asamoah/Yaw Ansah, GNA

[ad_2]
Source link