[ad_1]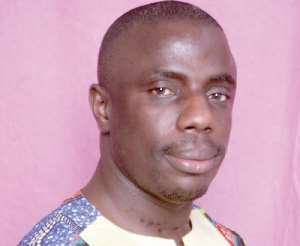 Social Enterprise Development Foundation of West Africa (SEND-Ghana), an NGO, has urged government to do more to equip health facilities across the country to provide quality healthcare services to the people.
It said substantial investment was needed in the health sector to develop the infrastructure, supply the vital logistics and build the capacity of the health professionals to improve service delivery.
Mr George Osei-Bimpeh, Country Director of the Organization, made the call at the Central Regional multi-stakeholder meeting on health, held in Cape Coast.
It was organized by HERO NETWORK, a local NGO, with support from STAR-Ghana Foundation.
"Ensuring sustainable access to quality health service in Central Region" was the theme chosen for the programme.
It provided the platform for civil society groups and stakeholders in the health sector to dialogue and share ideas for sustainable collaboration to improve health care services in the area.
Mr. Osei-Bimpeh said resourcing the facilities was critical because of the strong linkage between health, productivity, economic growth and national development.
The benefit of improved health would lead to improved productive workforce.
He asked that priority was focussed on expanding access to Primary Health Care (PHC) to help attain the Sustainable Development Goals (SDGs).
It was important to link Primary Health Care to the entire SDGs and pursued strategies for the harmonisation of all health-related data, raised financing to the sector and to up public education on healthy lifestyles for preventive health.
He said that was how to improve the quality of health through the Community-based Health and Planning Services (CHPS).
He added that the CHPS was the best option to bring health care services closer to the people through community participation.
He rallied traditional and religious leaders not to sit on the fringes but to take centre stage in the promotion of environmental sanitation – lead regular clean up exercises in the communities.
Environmental cleanliness should be the concern of everyone and should not be left to the government alone.
Mr. Francis Frempong, the Regional Director of the National Health Insurance Authority, took the stakeholders through the electronic system of renewing of their Health Insurance Cards, using their mobile phones.
The goal he said was to remove the stress associated with the manual process.
The stakeholders expressed concern about the attitude of some health staff and the difficulty in accessing NHIS drugs and appealed that the authorities take steps to address the issues raised.
Source: GNA

[ad_2]
Source link