[ad_1]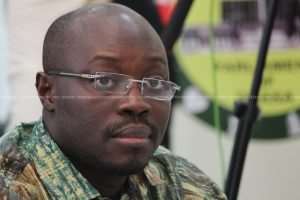 As part of governments' initiative to place ICT at the centre of national development, the Ghana Investment Fund for Electronic Communications (GIFEC) will train 150 teachers as ICT instructors.
This is to assist school children in Asankragua in the Amenfi Municipality to develop and sharpen their computer skills.
Speaking at the launch of the "Coding For Kids" programme at Asankragua, the administrator of GIFEC, emphasized that training the kids to develop coding, programming and relevant IT skills would equip them to be organized, intelligent and build a strong mental foundation to excel in the future.
He added that the program, which was launched in the Asankragu community as part of GIFEC's aim, is to provide universal access to e-learning and other digital services.
At the launch, the Municipal Chief Executive of the Amenfi West Municipality, George Agyiri also expressed his gratitude to GIFEC and the Ministry of Communication for selecting the Municipality to be a part of the project.
"Coding For Kids" project is an initiative by the Ghana Investment Fund for Electronic Communications (GIFEC) to equip children in rural and peri-urban communities with coding skills to enable them to take advantage of the numerous opportunities within the Digital Space.
4,500 school children in the Amenfi West municipality will benefit from the project.
The first phase of the coding for kids projects is ongoing in the Greater Accra, Ashanti and Western regions.
–

[ad_2]
Source link