[ad_1]
The Inter-Governmental Action Group against Money Laundering in West Africa (GIABA) on Tuesday opened a 3-day train-the-trainers' workshop on risk-based supervision for Anti-Money Laundering (AML) and Counter-Financing of Terrorism (CFT) in West Africa.
The event is being held from August 20-23, 2019 at Fiesta Royale Hotel, Accra, Ghana.
GIABA is a specialized institution of the Economic Community of West African States (ECOWAS) as well as Financial Action Task Force –Styled Regional Body (FSRB) responsible for combating the scourge of Money Laundering (ML) and Terrorist Financing (TF) in West Africa.
GIABA was established by the Authority of Heads of State and Government of the Economic Community of West African States (ECOWAS) in the year 2000 with the mandate to protect the national economies and the financial systems of member States from abuse and the laundering of the proceeds of crimes.
Addressing the press, Director of Policy and Research of GIABA, Mr. Muazu Umar said: "The workshop is necessary to build the capacity of supervisors of banks, insurance companies, security exchanges to make sure that they adequately and effectively supervise the entities they are reporting to."
He said this has become necessary to ensure financial stability in the West African States.
Present at the event was the Financial Stability Department (FSD) representing the Governor, Bank of Ghana, Mr. Joseph France who shared some security tips on how ordinary citizens can notice money launderers.
"Our economy is still a cash-based system and we're still trying to digitize it. Money launderers will not want to pass transactions through the banking system. Real estate is a vulnerable area where a money launderer may go and even give you a hint that he'll not want to go through the banking system easily. You identify such people and report them to the financial intelligence center," he said.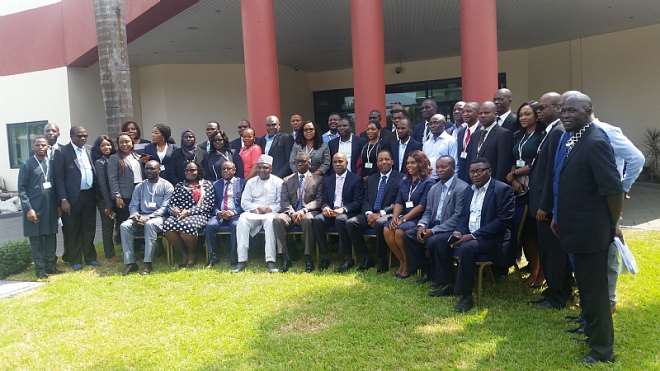 [ad_2]
Source link