[ad_1]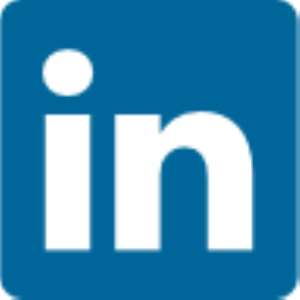 A Ghanaian entrepreneur and development advocate has been named among LinkedIn's annual list recognizing the most engaging creators and writers in the world.
Mr Stephen Yeboah, a co-founder of Commodity Monitor, a commodity research and trading company, was named in the category of 'Philanthropy and Global Development.'
LinkedIn, with membership of more than 500 million people, has emerged as a powerful social media platform that connects job seekers, brands, recruiters, and organizations.
This is the second time running Mr Yeboah has been recognized by LinkedIn as a Top Voice and Writer on global economic issues.
Last year, he was named among the 10 Top Voices in Economy and Finance, becoming the only African in that category.
'Never in the history of this world do we face significant opportunities and challenges alike. We have to put in efforts at making the opportunities overcome the challenges. This is what drives what I write', said Mr Yeboah.
'I write about politics, economics and global development. I write to make a business case out of Africa's relations with the rest of the world', he added in a note released by LinkedIn this week.
'It's always good to share and learn about the opportunities and challenges in our world, particularly in Africa. LinkedIn provides a great platform to engage with people on critical issues of development'.
LinkedIn will promote this recognition and encourage members to follow the posts of Mr Yeboah for the best insights throughout 2019.
In November this year, the Future of Leadership, a special leadership initiative based in Johannesburg, South Africa, named Mr Yeboah as a Young Future Leader.
His company Commodity Monitor is a tech-based business that uses data analytics to generate information on the production, supply and consumption of commodities in Africa, including mining, oil and gas.
Mr Yeboah has expertise in research and policy analysis on Africa's extractive sector, agriculture, energy and climate.
He was a Researcher at the Africa Progress Panel (APP), a multisector policy and research organisation that was chaired by former UN Secretary General Kofi Annan.
Other categories were influencers, Data Science and Analytics, Education, Healthcare, Management and Workplace, Marketing and Social Meia, Retail, Sales, Startups and Entreprenuership and Technology.
GNA
By Maxwell Awumah, GNA

[ad_2]
Source link