[ad_1]
Galaxy International School has won two gold medals in the just ended GISUTECH Robotics and Technology Competition in Uganda.
Two students of the School; Rewan Yehia Aboubakr and Dissa Jauris Bignandi participated in the competition and were hailed for their elegant performance during the competition.
This year's competition is the fourth edition since its inception and first to be held in Uganda. The competition was graced by the Ugandan Ministry of Education and supported by the Makarere University.
The event attracted over 60 participants from seven countries including Angola, Kenya, Kyrgyzstan, Nigeria, South Africa, Tanzania and Ghana and over 100 participants from Uganda.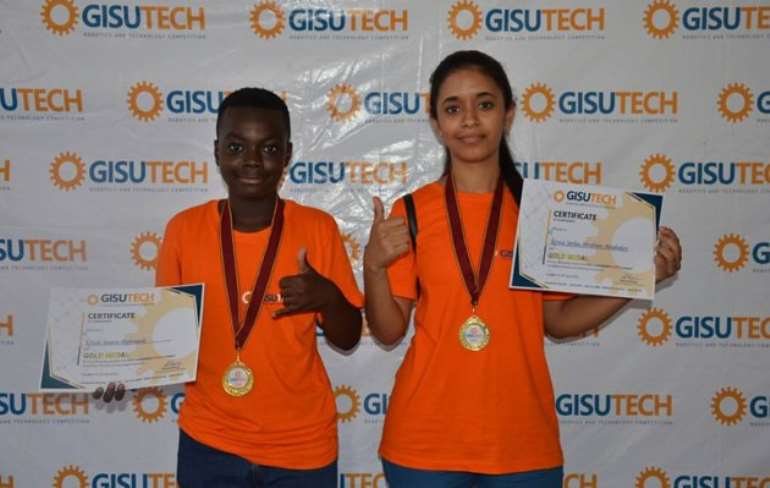 The event which featured a number of competitions saw the STEM EXPO and Awards ceremony as the climax of the whole event. The Galaxians outperformed most of the participants from the other countries.
The projects presented by Galaxy International School showcased the value, economic impact, and contribution of teaching STEM subjects in advancing the 21st century scientific and technological innovations.
Galaxy International School has represented Ghana in various international competitions. The latest is the first Robotics Championship in Houston,Texas. In all the School has won 14 gold, 21 silver, 26 bronze and 9 honourable mentions from International Competitions.

[ad_2]
Source link