[ad_1]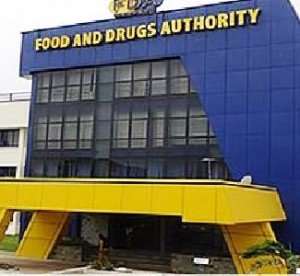 The Ghana Food and Drugs Authority (FDA) has organized a workshop on strategies to combat the upsurge of pharmaceutical crimes.
The ills of pharmaceutical crime have become a global phenomenon, which poses a major threat to public health, security, and economies of countries.
Production and trafficking of falsified medicines is a multi-billion illegal business, which is sustained largely by the luring of high financial gains, combined with the perceived low risk of detection.
According to the Chief Executive Officer of the FDA, Mrs. Delese Mimi Darko the Food And Drugs Authority in the course of its market Surveillance activities nationwide has detected falsified medicines on the market.
"FDA in the course of its surveillance activities nationwide has detected the distribution of a falsified version of anthelmintics, dewormers, antimalarials, antibiotics, analgesics, codeine-containing cough mixture and controlled substance like Tramadol and diazepam"
Tramadol is a man-made (synthetic) opioid analgesic (painkiller) prescribed to patients suffering from moderate to severe pain.
Mrs. Delese Mimi Darko further stated that they have partnered the police and other law enforcement agencies to fight against pharmaceutical crime.
"In collaboration with the police and other law enforcement agencies raids have been organized and continue to be organized nationwide to restrict influx and arrest drug peddlers of unregistered products "
She is, therefore, urging all Ghanaians, BNI, colleagues from the pharmacy council to join hands in fighting pharmaceutical crime.
"I hope we will go a long way to cement our collective corroborative strategy to make Ghana an unpalatable destination for dealers falsified medicines".

[ad_2]
Source link