[ad_1]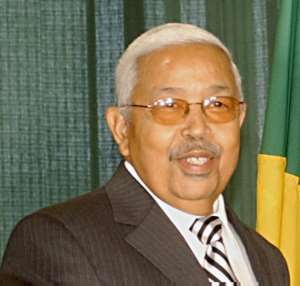 Former President of the Republic of Cape Verde, Pedro Verona Rodrigues Pires has backed calls for age limits of persons who wish to contest for the presidency on the continent.
He said presidential aspirants beyond a certain age limit must not only be truthful but must do an introspection of themselves and tell if they are capable or not to lead.
He also called for a clean health certificate for aspirants who want to lead, adding that future presidents must not spend all their meagre resources of their countries on medical bills.
Addressing a press conference in Tamale ahead of the annual African Leadership Lecture series, organized by the University for Development Studies (UDS) Mr. Rodrigues Pires said even though the health of people sometimes does not depend on their age, younger people are generally believed to be healthier.
Mr Rodrigue Pires said his generation fought for the liberation of Africa and questioned what the current generation of leaders is fighting for.
He called on African leaders to continue the fight against corruption, mismanagement among others in order to leave a legacy for posterity.
He said the only way this can be achieved is to ensure that institutions work.
Mr Rodrigue Pires called for a paradigm shift from what he referred to as the 'me' syndrome in Africa to the 'us' syndrome, adding, it is only when that is done that the continent would see some meaningful development.
The Vice Chancellor of the University for Development Studies (UDS), Professor Gabriel AyumTeye who spoke to the media after the press conference said the university intends to establish a training center for Africa leadership to train the youth on leadership skills.
He said the objective is to train the youth so that when they move into public positions in the future they don't make same mistakes that past presidents made.
Prof Teye said they would build a patriotic spirit in these upcoming leaders who would see the development of their nations as the right way to go instead of developing themselves through corrupt means.
He said the leadership series has marketed the UDS on the international front.
Prof Teye added that through the lecture series they have had the opportunity to collaborate with other universities outside the country.
The three-day lecture which begins today will be on the topics; "A vision of the struggle for liberation from colonialism," a vision of the construction of sovereign states and African challenge to be delivered by former president Rodrigue Pires.

[ad_2]
Source link