[ad_1]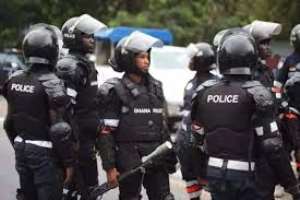 Ghana Police
Eight persons, believed to be leaders of a group called "Homeland Study Group Foundation" which is aimed at seceding from Ghana to declare an independent country called "Western Togoland" of Ghana, have been arrested.
They were arrested on Sunday, May 5 by a team of intelligence agencies, which includes the Police and the Armed Forces, in the course of a meeting to finalize arrangements to declare independent Western Togoland on May 9.
According to a statement signed and issued by ASP Simon Tenkuu, Director-General, Public Affairs at the Police Headquarters, the Intelligence agencies have gathered sufficient evidence including a constitution, national emblem, and anthem prepared by these eight persons and others for their supposed country.
"Activities of the group also include illegally recruiting and training young people in a "militia-style" for them to form the core of their supposed country's armed forces and police force," he noted.
The Police Administration, however, has assured the public they will deal according to law with any person found culpable of wrongdoing and further urged the public to report information on the group, its leaders and members to the police.
Persons with information are to report to the nearest police station or call toll free on 191 or 18555.
Below is the Statement: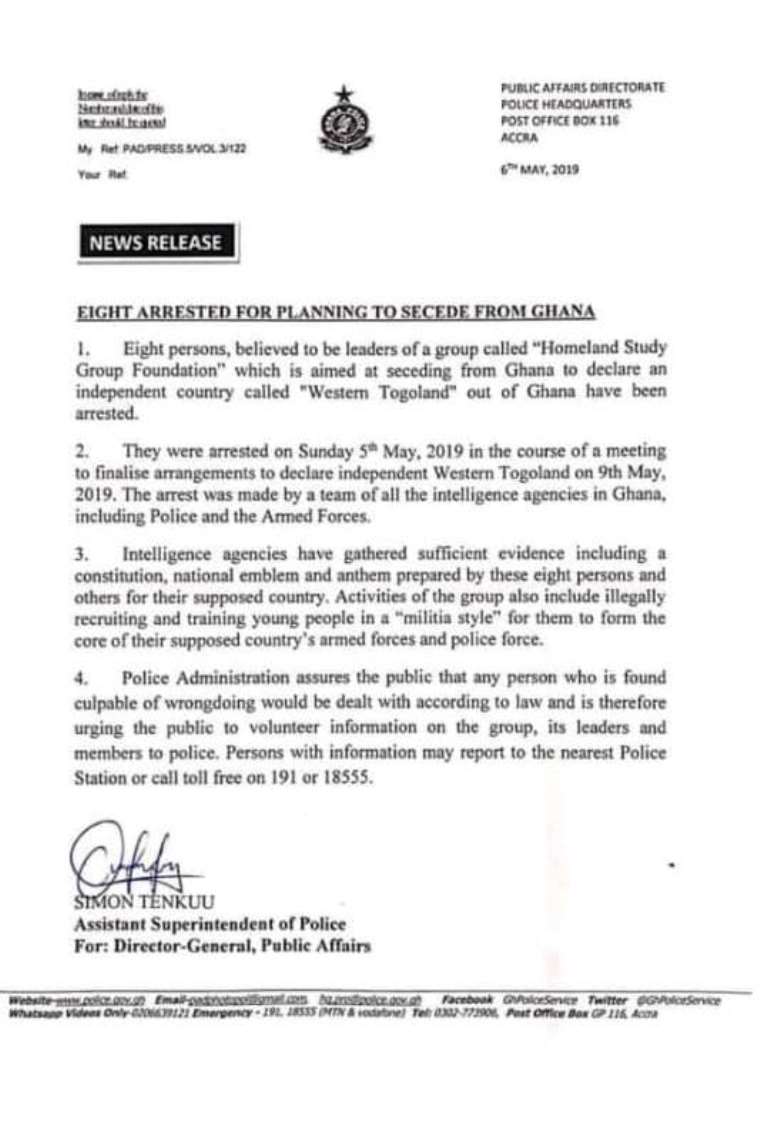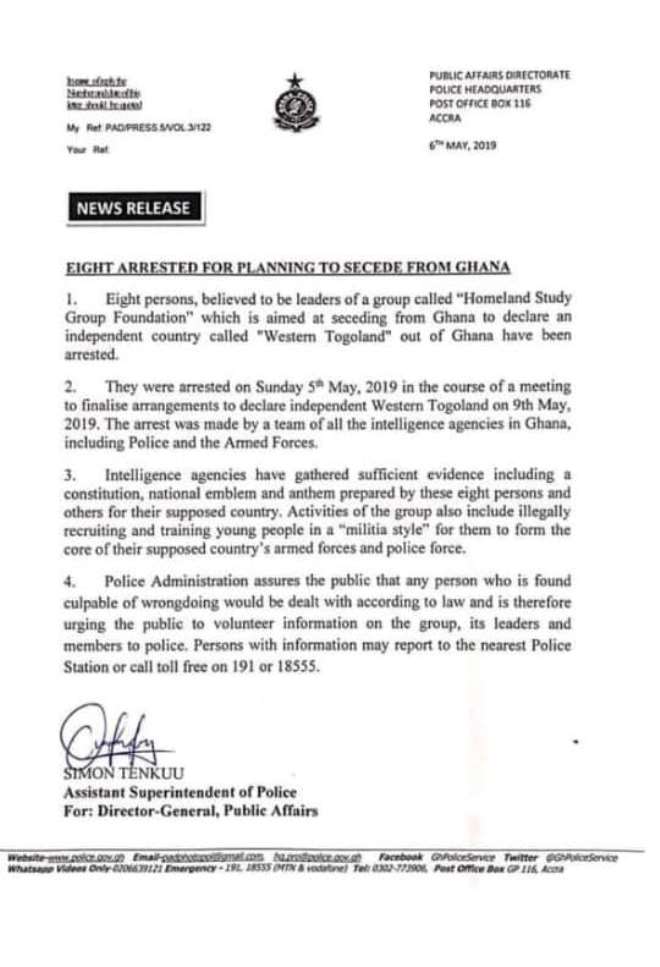 [ad_2]
Source link